THE CONCLUDING CHAPTER OF CRAWFORD
Anna Marie Hoffmann was born on July 26th,1898 in Germany to August and Pauline Hoffmann.
During World War 2, Anna lost contact with two brothers, and spent much time and money attempting to locate them, however, was never successful.

Anna had nine children; one son, Rüdiger, who later died in a glider crash, and a daughter who committed suicide by drowning in a bathtub. ​
​
In 1957 Anna's husband passed away suddenly from a heart attack, and she moved from Werdohl, Germany to Long Island, New York to live with her daughter, Erna and family​​​. Her daughter Erna was born on May 3rd, 1923.
​
Anna came to work for Joan Crawford in the summer of 1961 following Joan's inquiry to a friend's maid as to who would be a reliable maid for herself.
​The lady referred Joan to her own mother, Anna.
According to Anna's grandgrildren, (who refers to Anna as "Oma") Joan and Anna were very close and shared a close companionship, however, Anna did become frustrated with Joan on a number of occasions and threatened to leave her employment several times and would call her family to come for her.
Anna usually enjoyed a once per month weekend-long visit with her daughter Erna, and her family who lived on Long Island, New York.
One of Anna's favorite foods was potatoes, however, Crawford would not allow them in her home due to dietary restrictions, so during these weekend visits, Anna would start the visit by boiling several pounds of potatoes, and preparing them in various ways for each meal throughout the weekend.​
Anna knew very little English, and was not always able to communicate or understand people, however, when Joan had parties at her home, she was always chatted up by celebrities such as Cesar Romero, who would joke with Anna in the kitchen.
Because Anna knew little English, to be polite, she would laugh and smile when the guest would laugh, taking cues from their expressions.
On July 26th, 1973, Joan gave Anna a lavish 75th birthday party that Anna remembered very fondly, and called it one of the best days of her life.​​
​​​​​​​​ In December 1973, Anna visited family for Christmas, and upon her return, she gave Joan a resignation letter (displayed below) indicating that she was returning to Germany for some dental work, and to address other health issues, however, she also cited that she would return later if her services were needed. Ultimately, Anna never returned to work for Joan.
​
According to Anna's family, she left Joan's service because she was "tired of things being thrown at her"​, and that Anna left following Joan having had thrown objects at her twice shortly before 1974.
​​​​​​​​​​​​​​​​​​​​​​​​​​
​​​​​​​​​​​​​​​​​​​​​​​
​
​​


​
​​​ Following leaving Joan's employment, Anna did return to Germany to live, and later returned to the United States to live with her daughter Erma and family in Texas.
Joan and Anna never lost communication with each other, sending holiday and birthday greetings to one another, with the last communication being dated March 28th, 1977, only six weeks before Joan's death.​
​
Anna passed away while living in Wichita Falls, Texas on May 2nd, 1979 at the age of 80.​​
She had been in the hospital for several weeks prior to her death. Anna's official cause of death was cancer that had spread to the liver. ​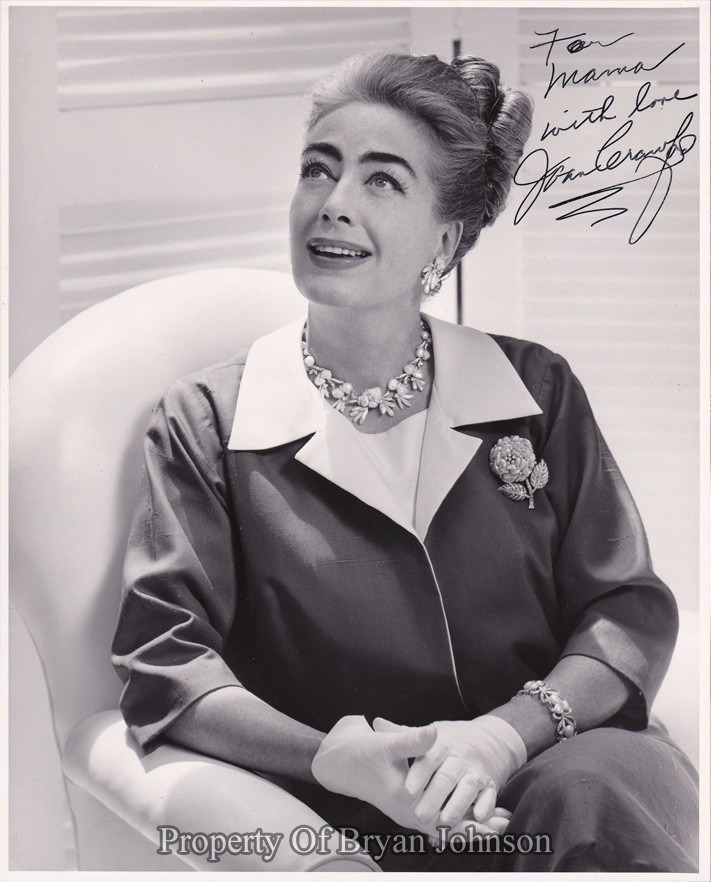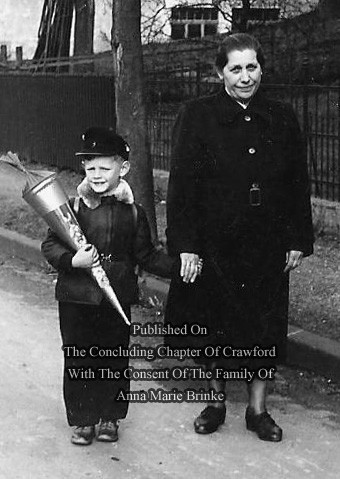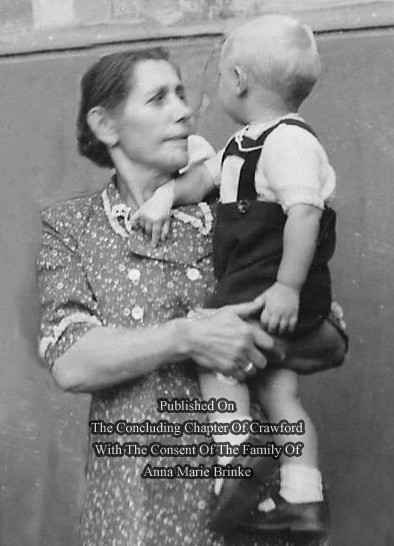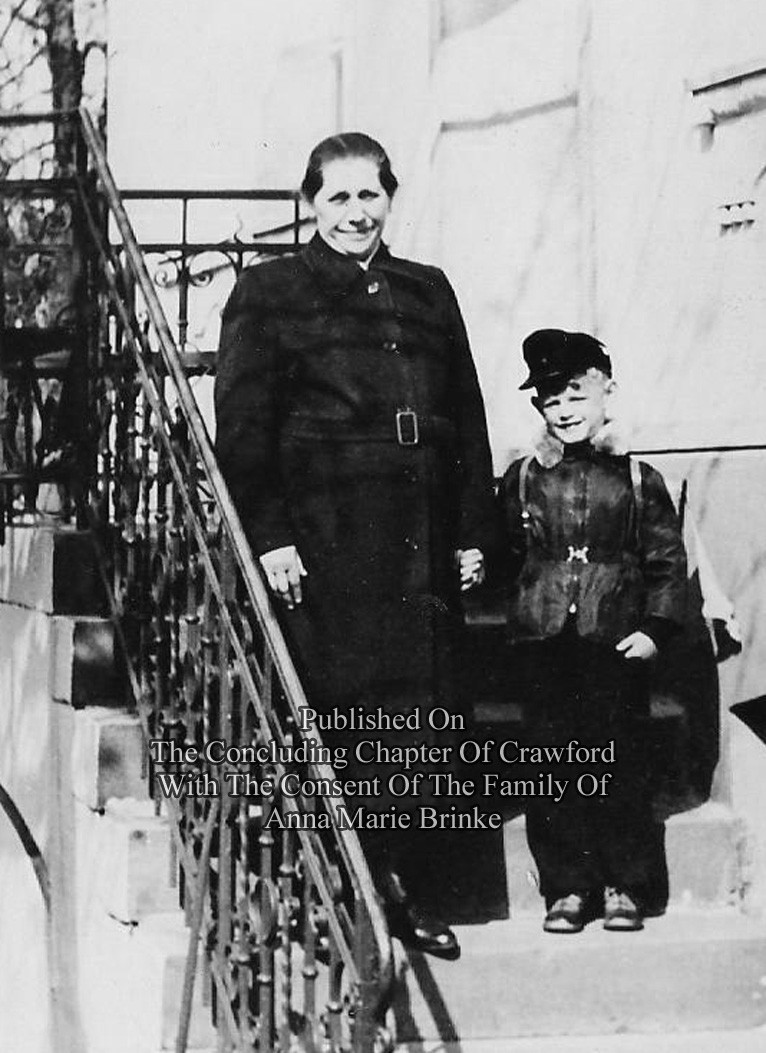 Above: Photos Of Anna circa mid-1950s prior to her employment with Joan Crawford.
Pictured with Anna is her grandson, Mark.
(Photos
courtesy
of the family of Anna Marie Brinke​​)
Above: A signed photo of Joan to Anna, whom Joan referred to as "Mamacita", and often simply as "Mama".​
(From the personal collection of Webmaster Bryan Johnson)​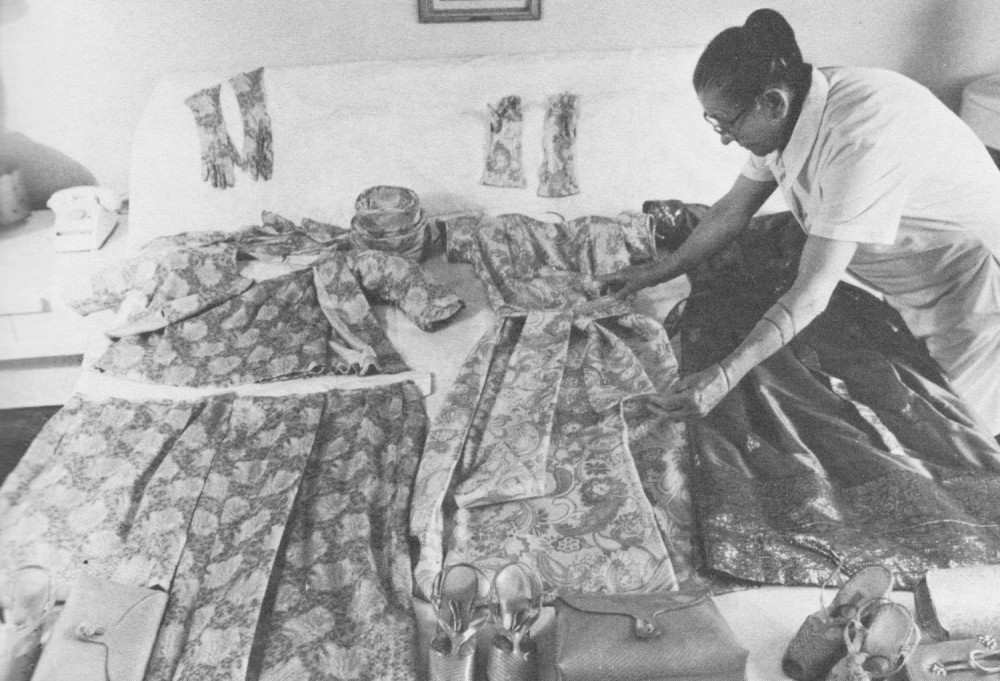 Above: Photos of Anna going about her daily tasks for Joan. (Photos from Joan Crawford's autobiography "My Way of Life")​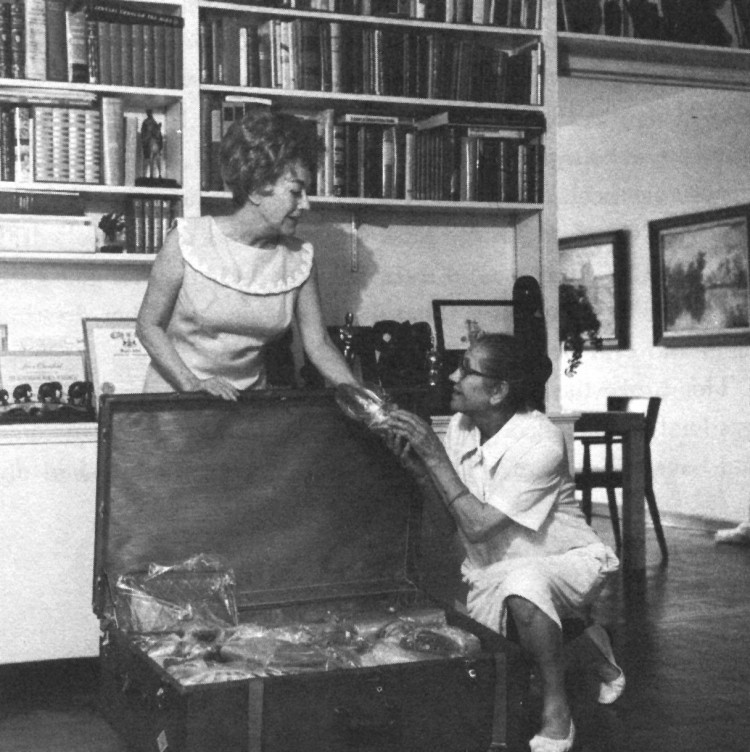 Above: Anna Marie Brinke (Circa 1963)​
© All original Joan Crawford research and original text herein is property of Webmaster Bryan Johnson and is copyright protected by
​​the United States Copyright Act of 1976.

Copyright © Bryan Johnson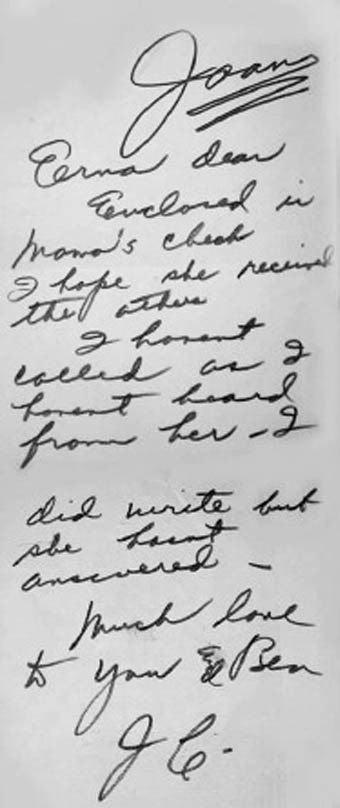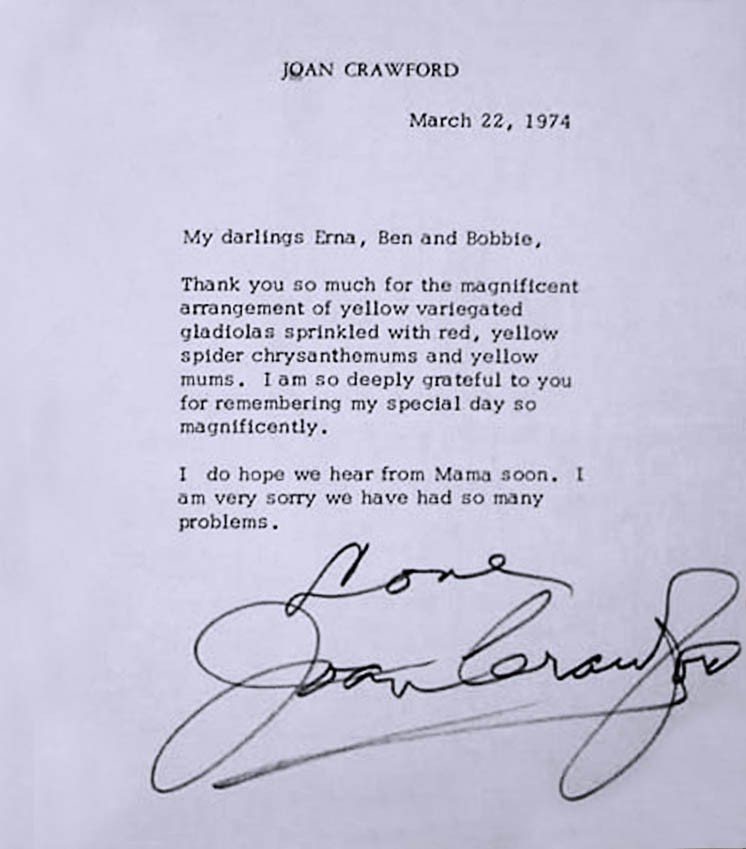 A March 22nd, 1974 letter and personal note to Anna's daughter, Erna, following Anna leaving Joan's employment.​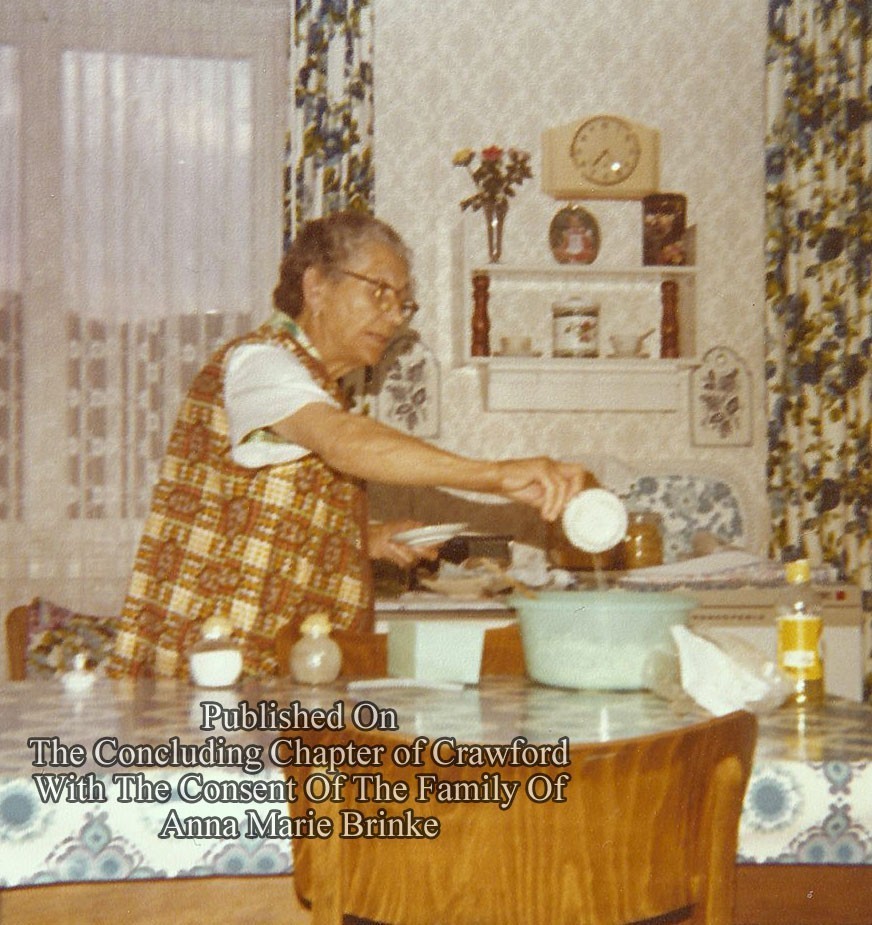 A candid photo of Anna working in her family's kitchen. (Courtesy of the family of Anna Marie Brinke)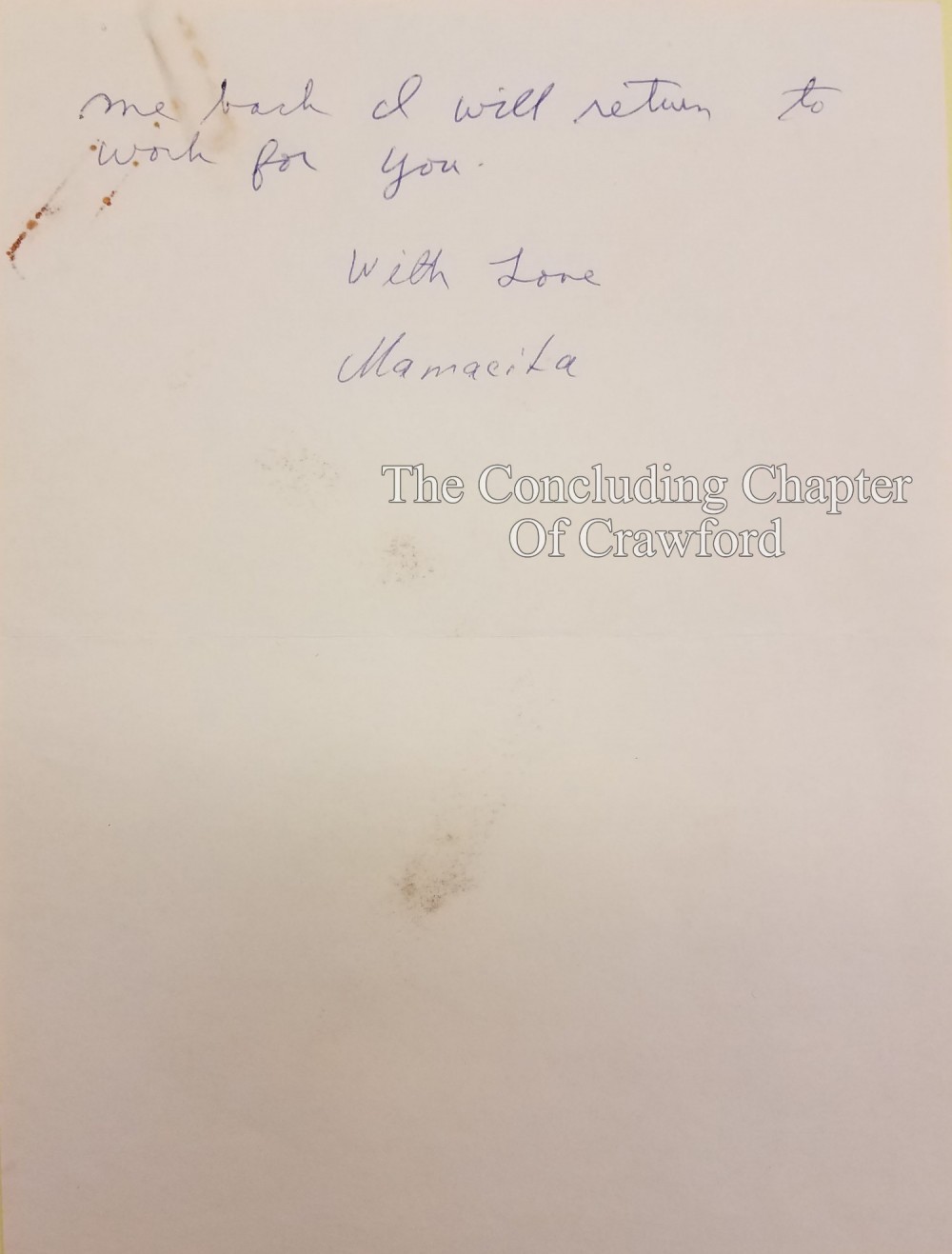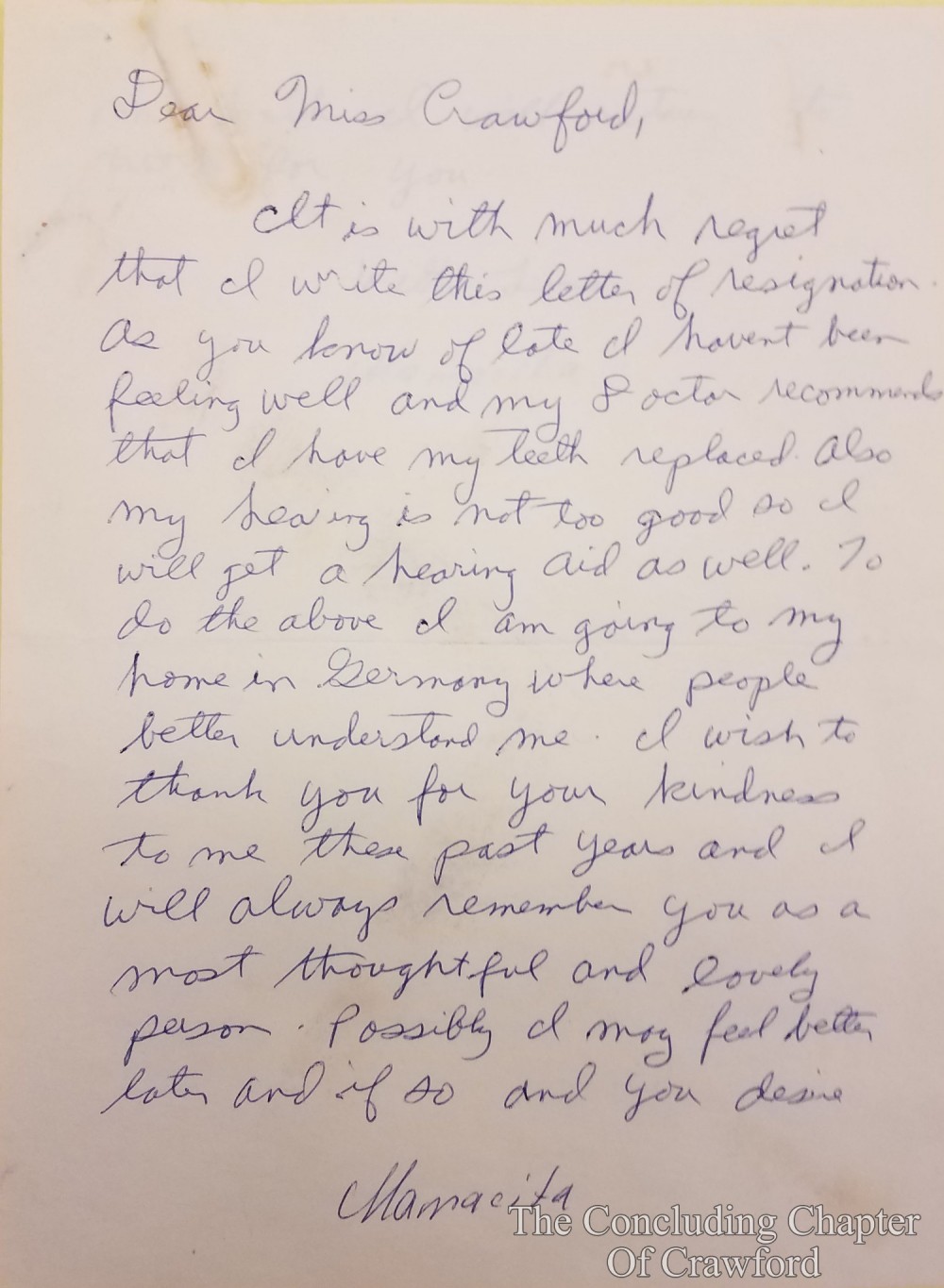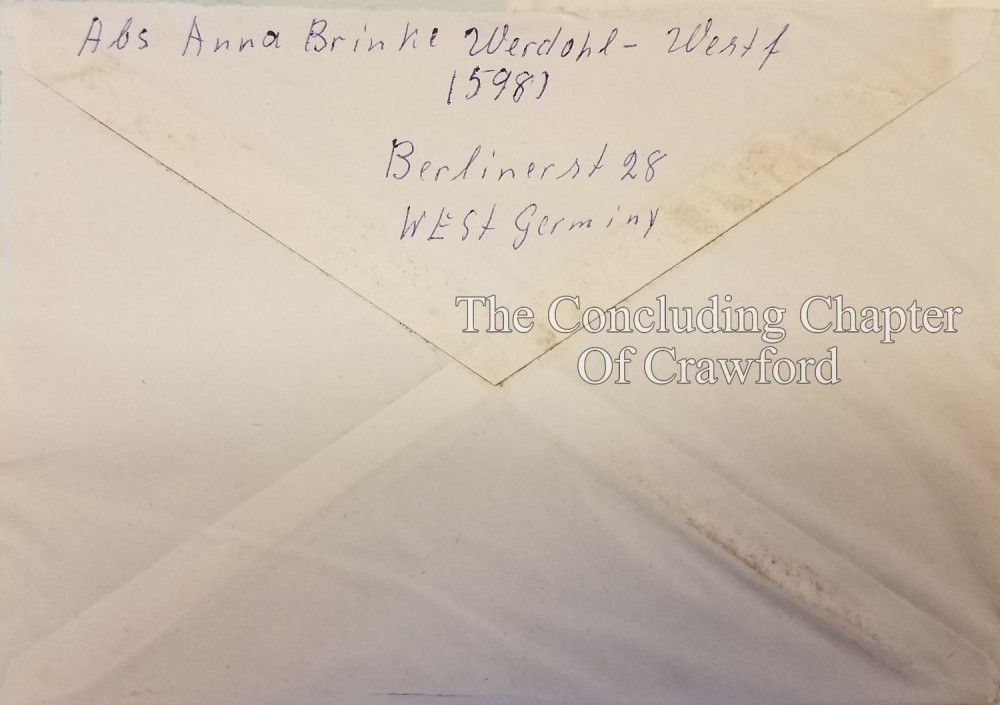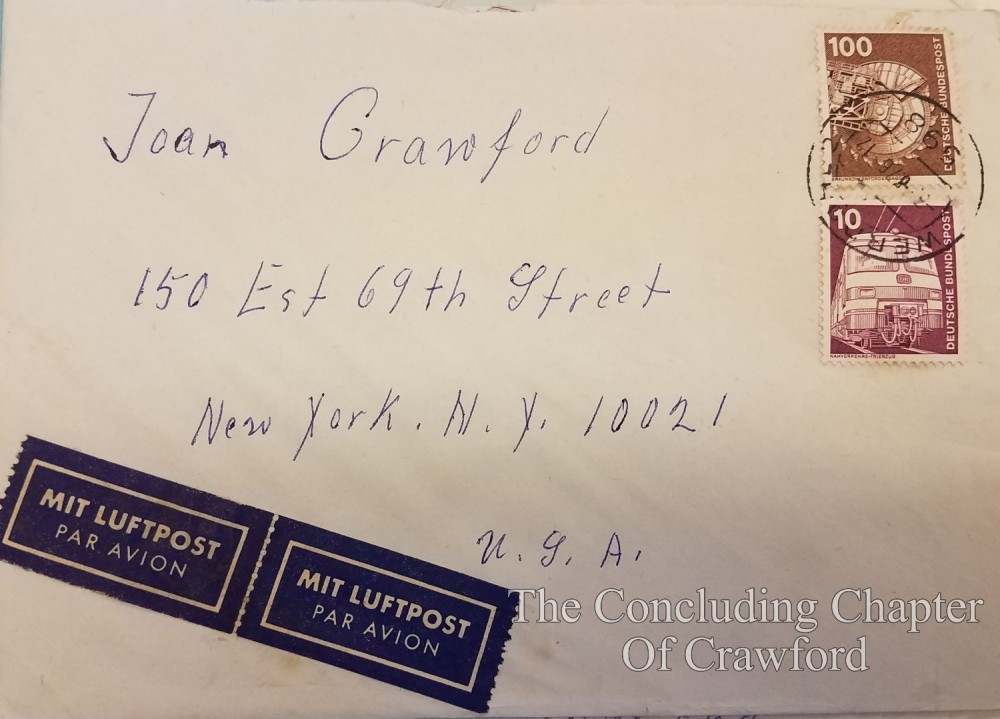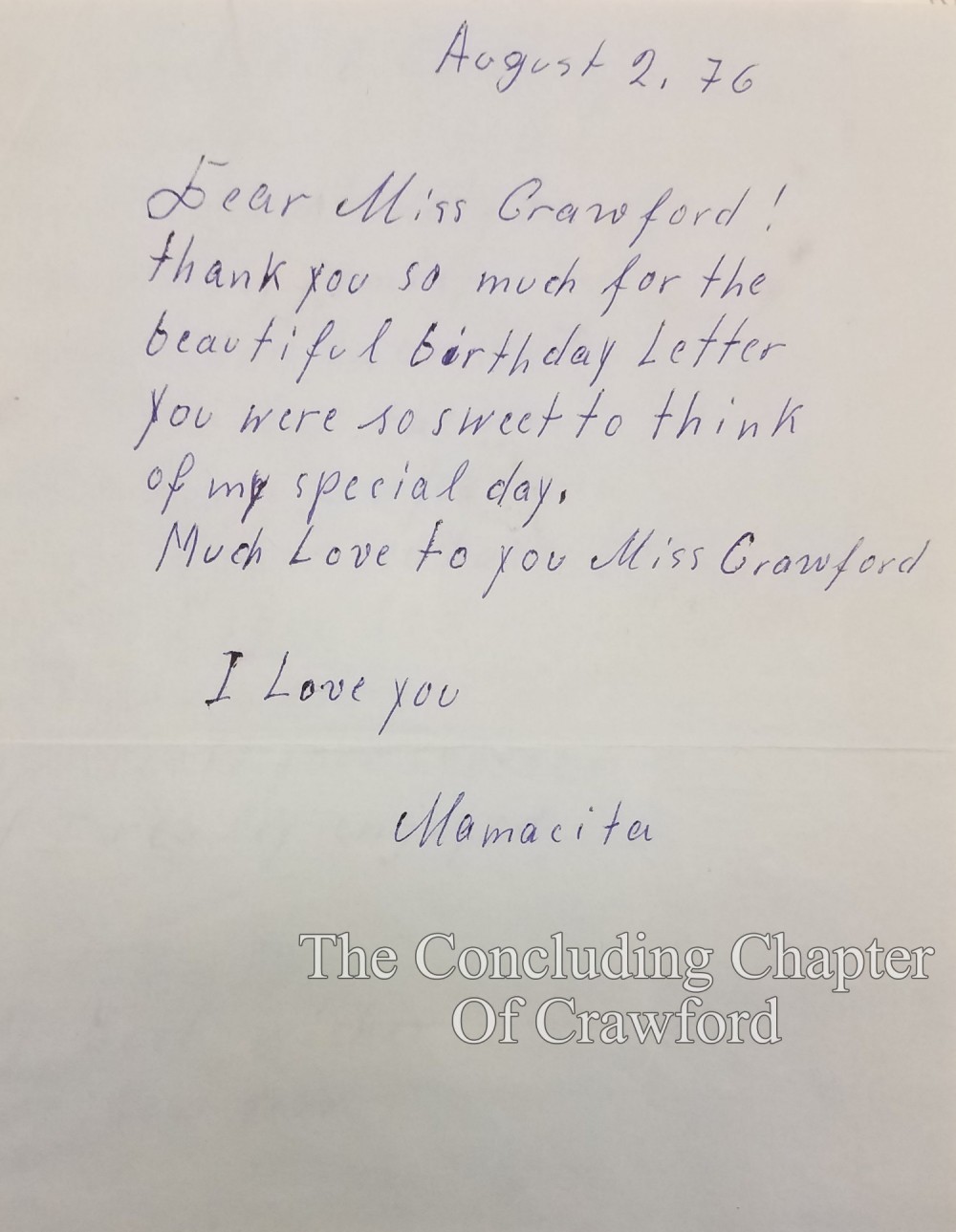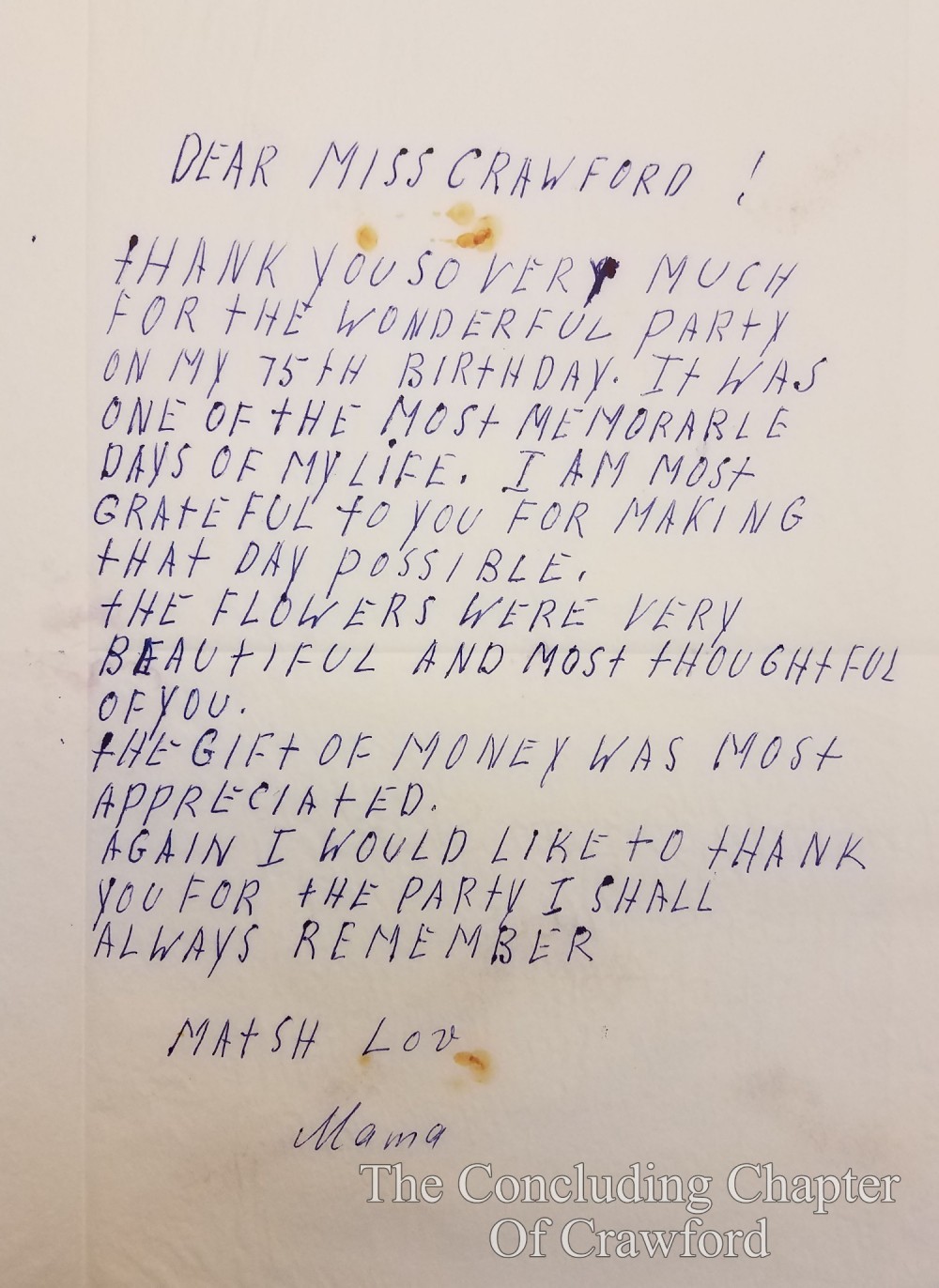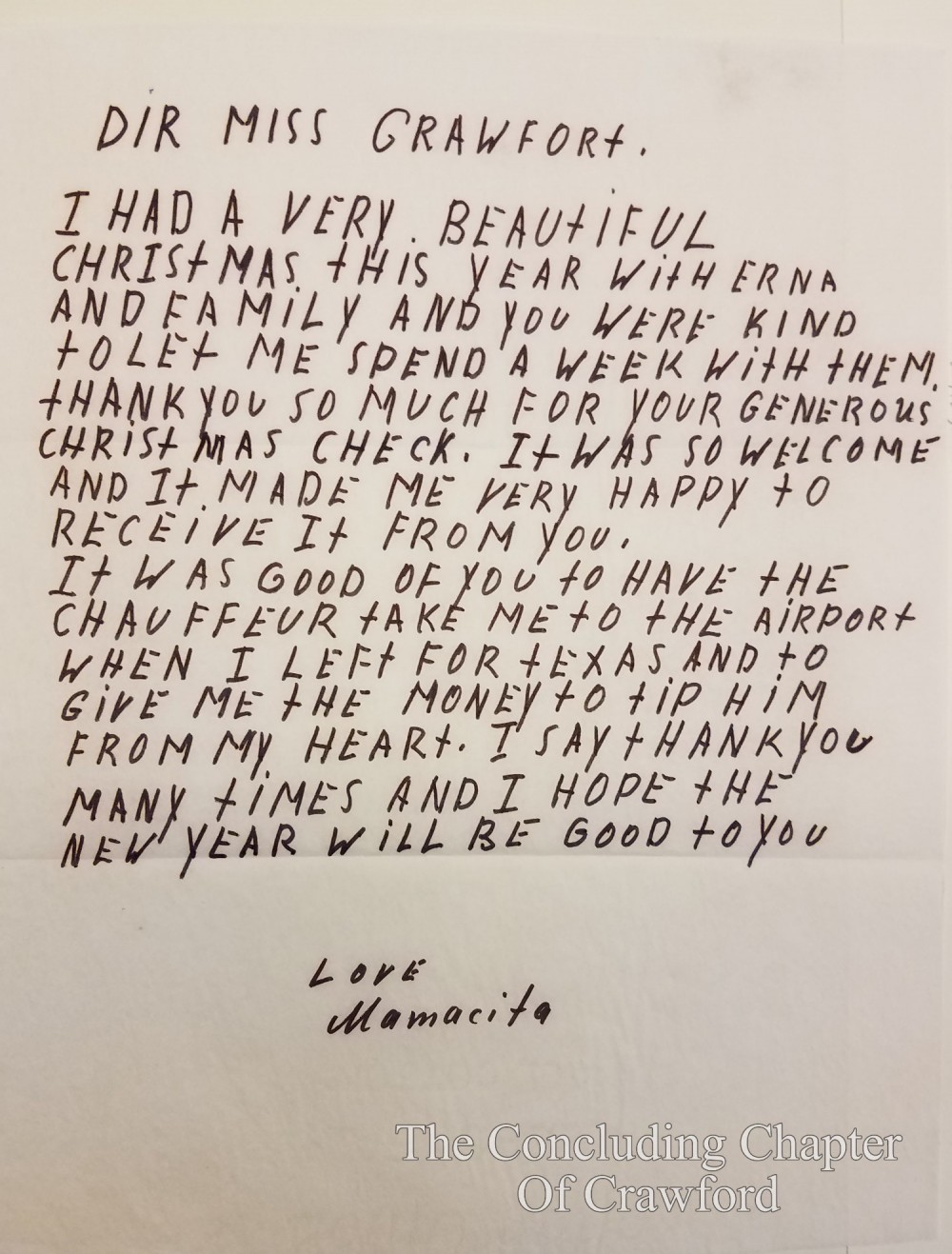 Above: Anna's two-page resignation letter to Joan.
(Circa January 1974)​


Above: Anna's "thank you" letter to Joan for her 75th birthday party.
(Circa July 1973)​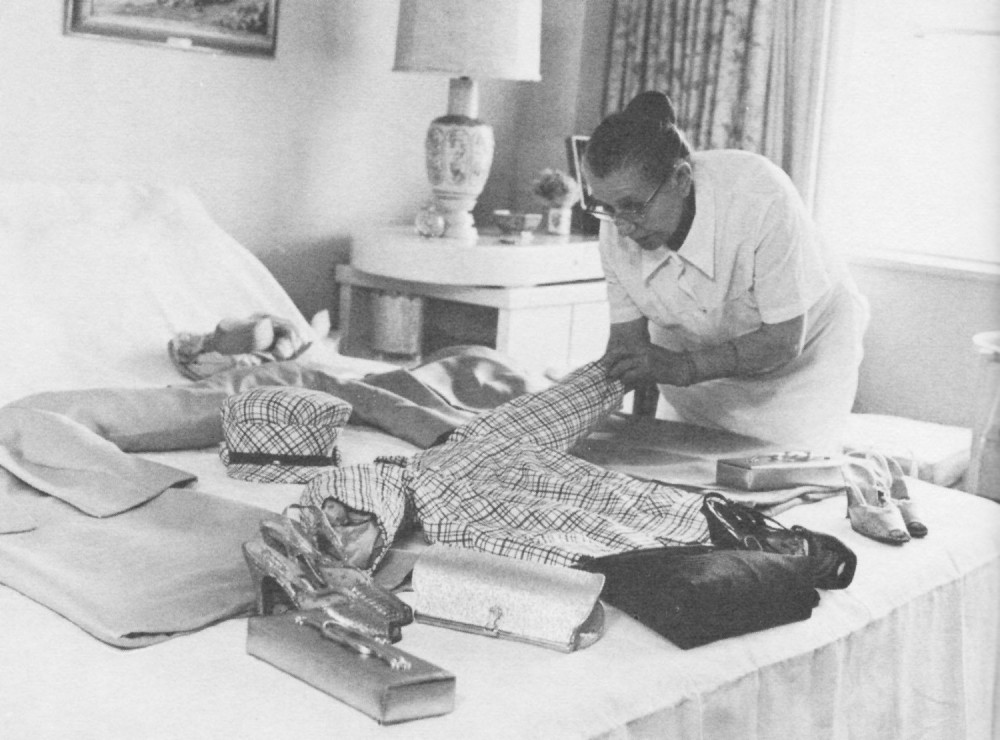 Two letters circa December 1973 from Anna to Joan telling her about Christmas and thanking Joan for her generosity.
​
Above: An August 2nd, 1976 "thank you" letter from Anna to Joan (with the mailing envelope with Anna's Germany return address).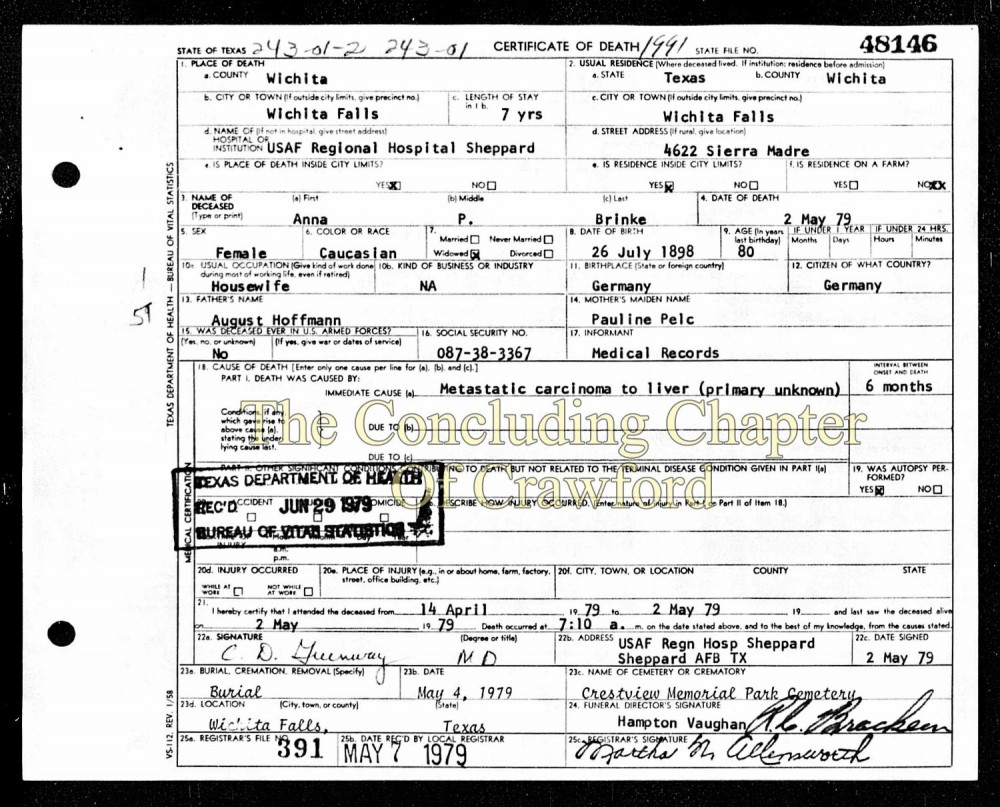 Above: Anna's death certificate. (Courtesy of the family of Anna Marie Brinke)
An excerpt regarding Mamacita from Joan's 1971 "My Way of Life":


​
​ "I think it's time to explain that Mamacita isn't a Spanish girl, she's a German lady who raised nine children and has many grandchildren.
I took a house in Westhampton nine or ten years ago - a place to take the children for the summer. I had no one to help me and I didn't want to spend two months making beds and scrubbing bathrooms. I called a neighbor who put his maid on the phone. "I know someone for you," she said. "But​ I don't know whether you can put up with her. She's never heard of a bucket and a mop."
"Handsies, kneesies?" I asked.
"Yep," she replied.
"Bring her over tomorrow morning. That's just my cup of tea. I never did think you could get into corners with any mop - Who is it?"
"My mother," she said. "I'll bring her."

The next morning I was on the phone when they arrived. I turned for a moment and said "Start in my bedroom and then down here," and then I went back to the phone. When I hung up I wanted to call her to come quickly to take the dogs out but I realized I hadn't asked her name, I had just returned from Rio Janerio, where all I had heard was mamacita, papacita, cousincita, everythingcita, so without thinking I called out "Mamacita!".
Back she cried "Ya, Ich coming!"
The name has stuck ever since. In all the countries we have traveled together, in all languages, everyone calls her Mamacita.

We had language problems for a while, and it gave me the best exercise I've ever had in pantomime. I had to act out everything I wanted her to do, speaking slowly and distinctly about each action, each idea. I'd say, "Guest lady, this room. One bed only."
She'd watch mu mouth carefully​​​​​​​​​​​, then watch my elaborate little scene. Finally a beautiful smile of comprehension would spread over her face and she'd say, "Oh, ya! Ya! Ich do!"
Inevitably, when we're traveling, she's referred to as my mother.
"What would your mother like to drink, Miss Crawford?"
"Gin and tonic, please."
She'll giggle and nudge me, very pleased. "He thinks I'm your mama!"
I let it go. I don't know what I'd do without Mamacita. No new situation ever flusters her. And new situations turn up every day."​​​​​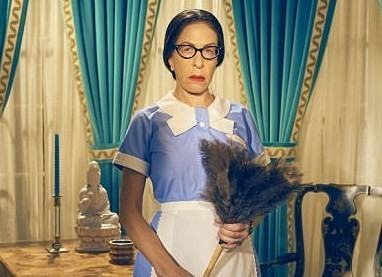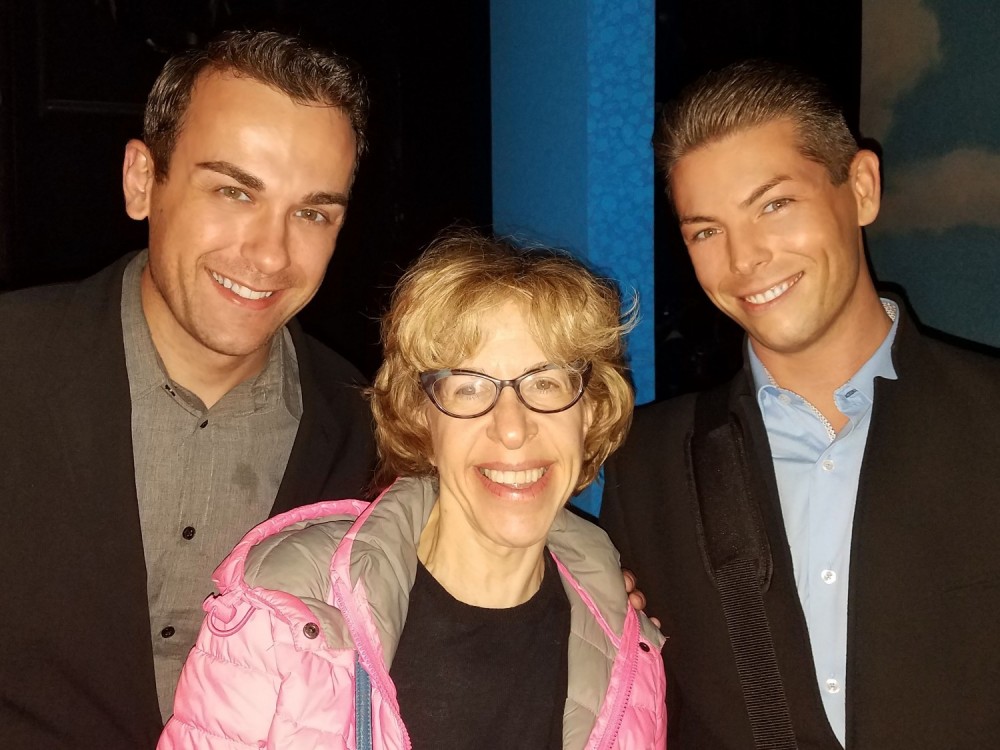 In 2017, actress Jackie Hoffman portrayed "Mamacita"
​on the FX television miniseries "

Feud: Bette & Joan

".
*Special thanks is due to the wonderful family of Anna Marie Brinke for spending many hours discussing Anna with me, sharing
​many ​memories and stories with me, ​and also ​for generously sharing photos of ​Anna for use on this website.
​
With the benefit of their invaluable assistance, a more fully formed portrait of this lady can be revealed than had been previously known.
Jackie Hoffman with the Webmaster (on right).
(April 2017)​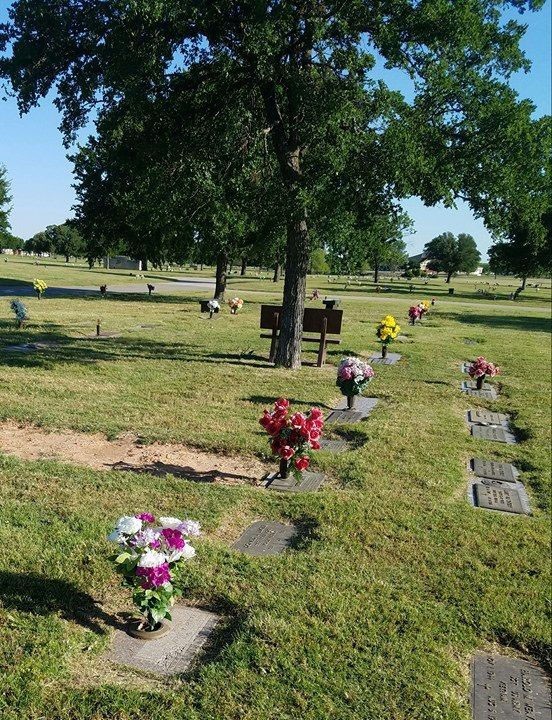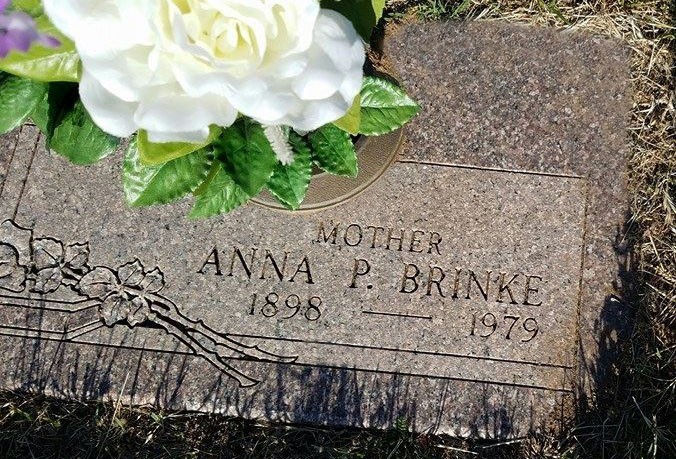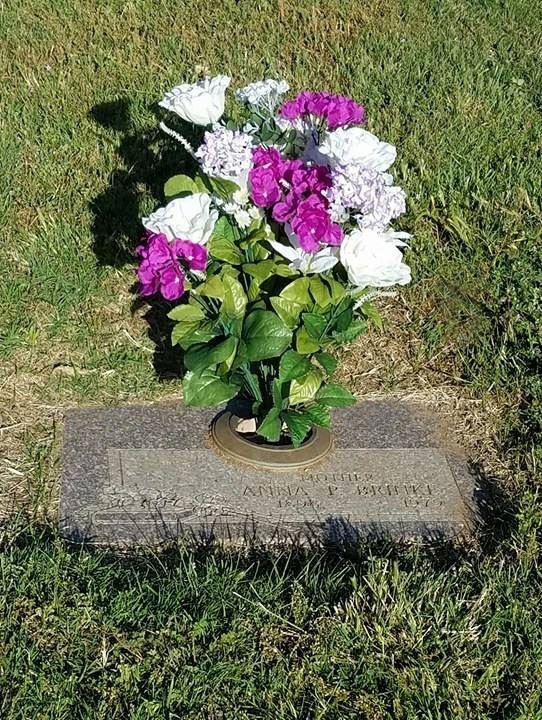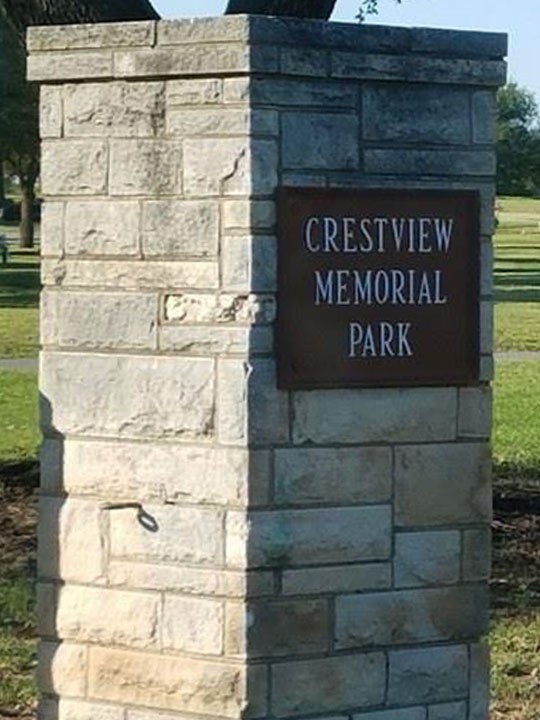 Above: Anna Marie Brinke's grave site at the Crestview Memorial park Cemetery in Wichita Falls, Texas. (May 2017)
(Special thanks to "The Concluding Chapter Of Crawford" reader Kelly Gregg for volunteering these photos to the website)​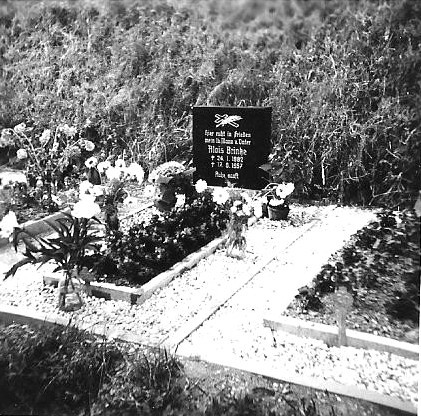 Above: A photo of Anna's husband's grave in Germany.
(Special thanks to the Family of Anna Marie Brinke for this photo)​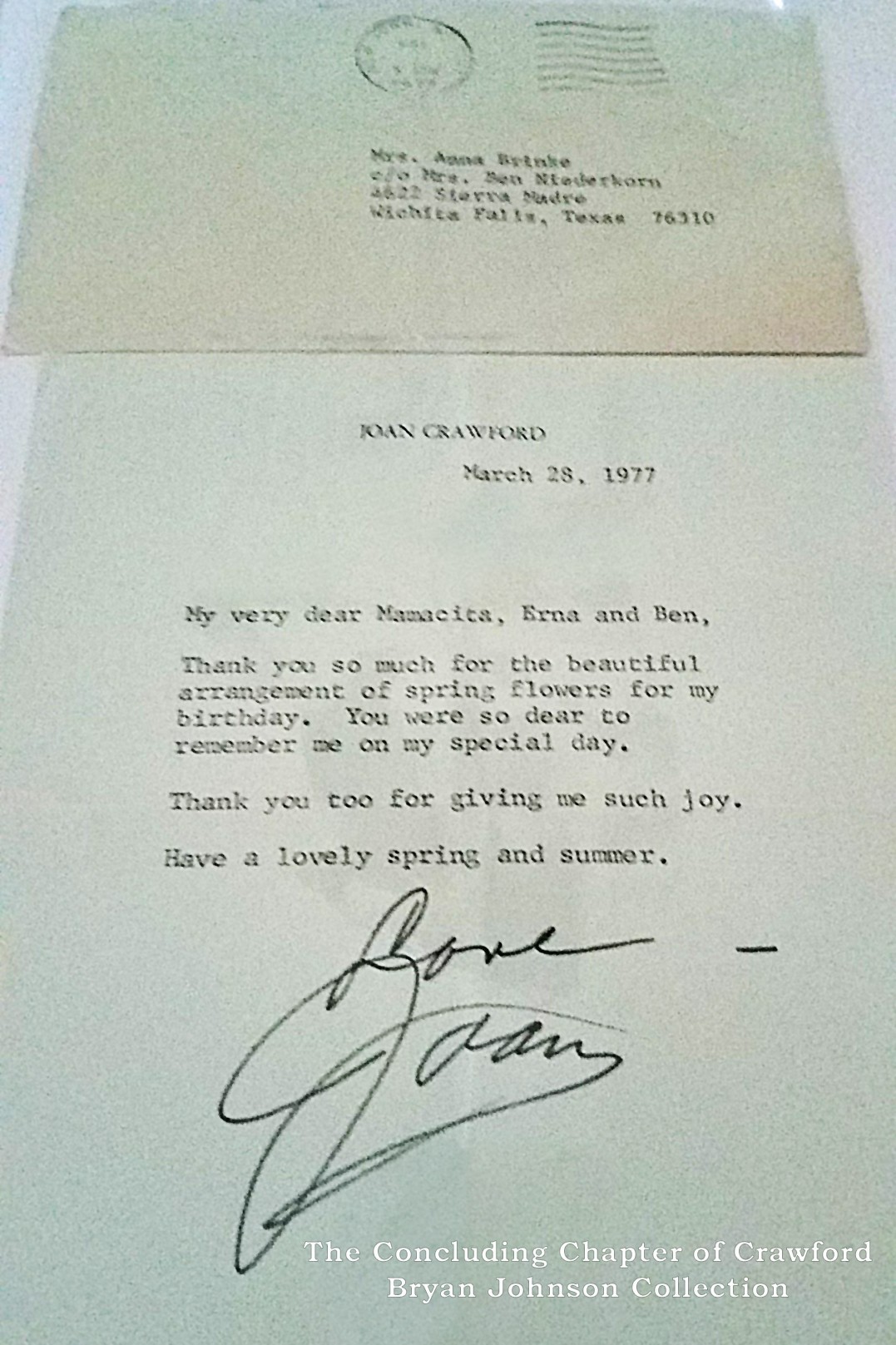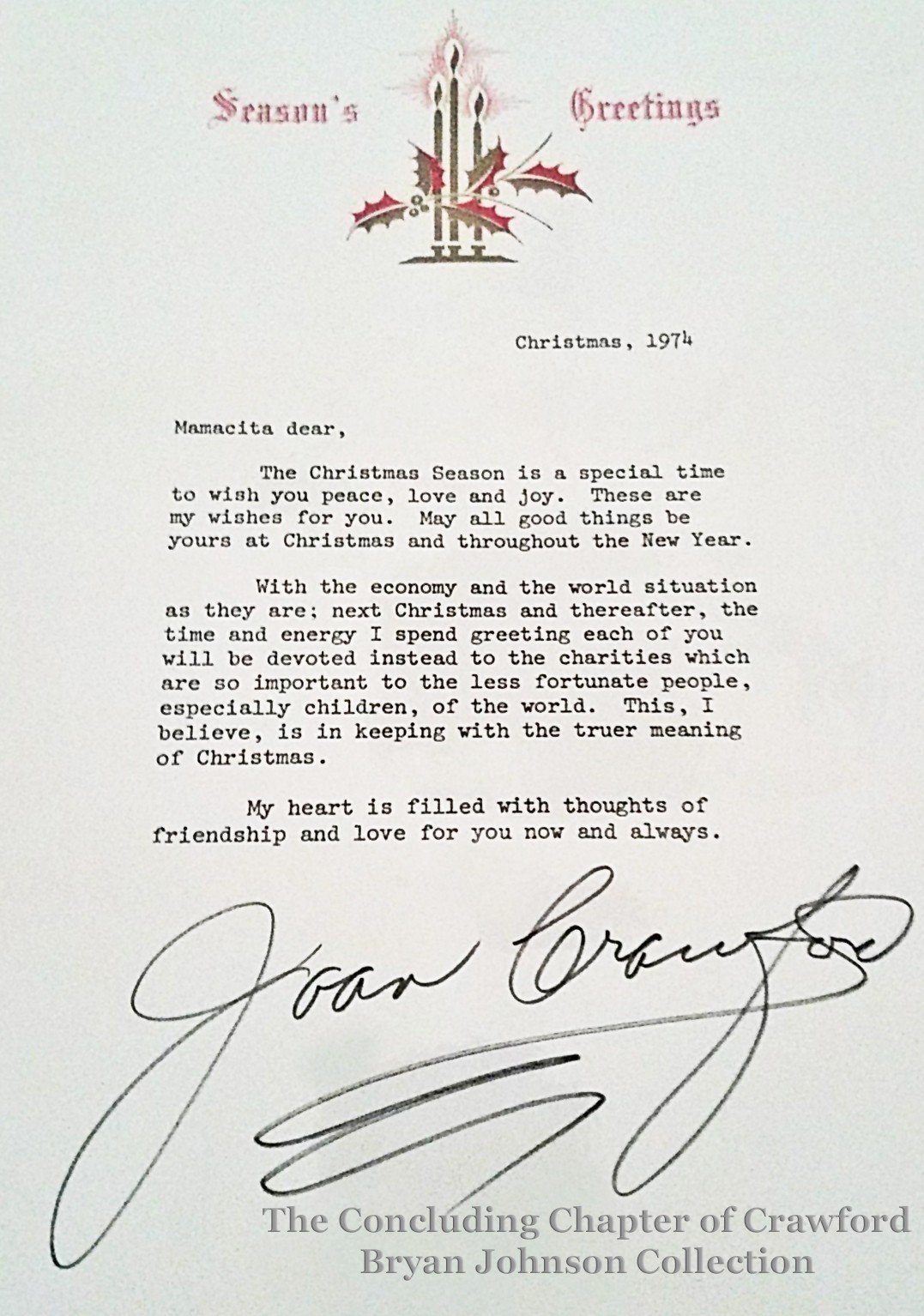 Above: Joan's final Christmas greeting to Mamacita.
​
Following her forced retirement as a member of the board of Pepsi-Cola, Joan's economic
situation
could not afford the thousands of Christmas greetings she sent each year.
Her 1974 Christmas greetings ​all bore this same message regarding her Christmas greetings for the future.
​(From the personal collection of Webmaster Bryan Johnson)​
Above: Joan's final communication to Mamacita, a thank you letter for the flowers Mamacita and her family had sent Joan for her birthday on March 23rd.
(From the personal collection of Webmaster Bryan Johnson)​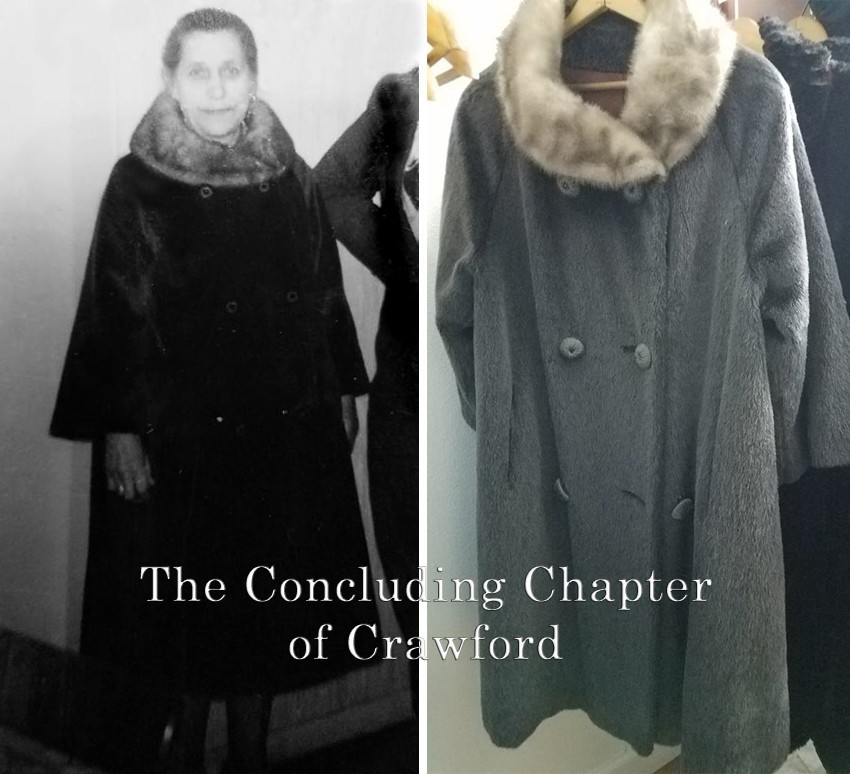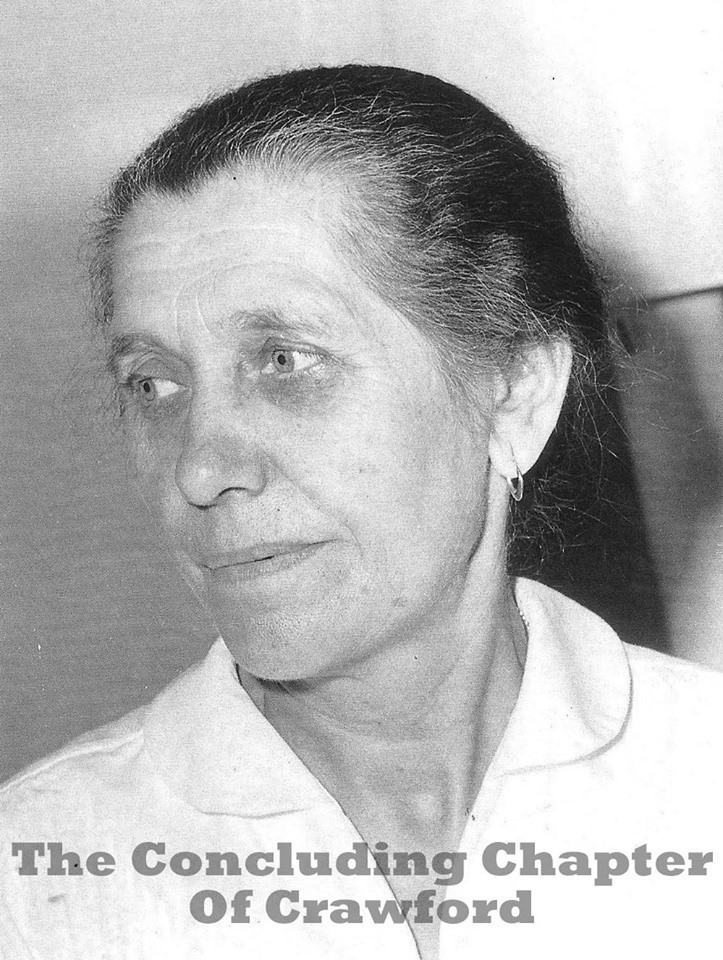 Above: Anna wearing one of the fur coats given to her by Joan (circa 1963). To the right, the same coat as it
appears
today as part of the Webmaster's personal collection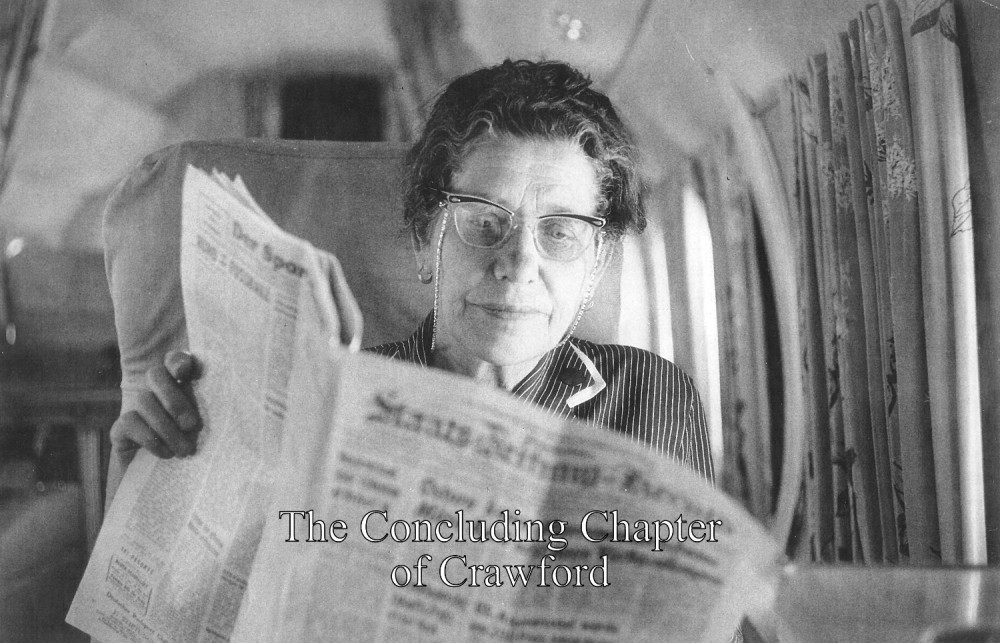 Above: Anna reading a German newspaper while en route on the Pepsi-Cola jet.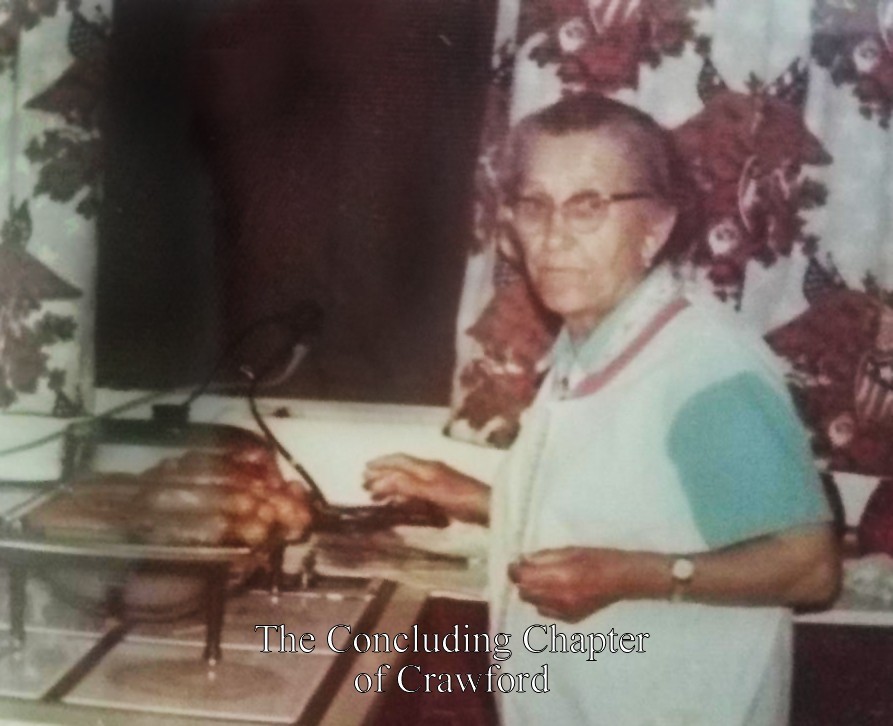 Above: Anna following her retirement from Joan, still enjoyed the pleasures of cooking. Right, Anna's smock as it appears today in the Webmaster's private collection.