Debunking "Joan Crawford: The Raging Star" by Charles Castle
It was not authorized by Joan Crawford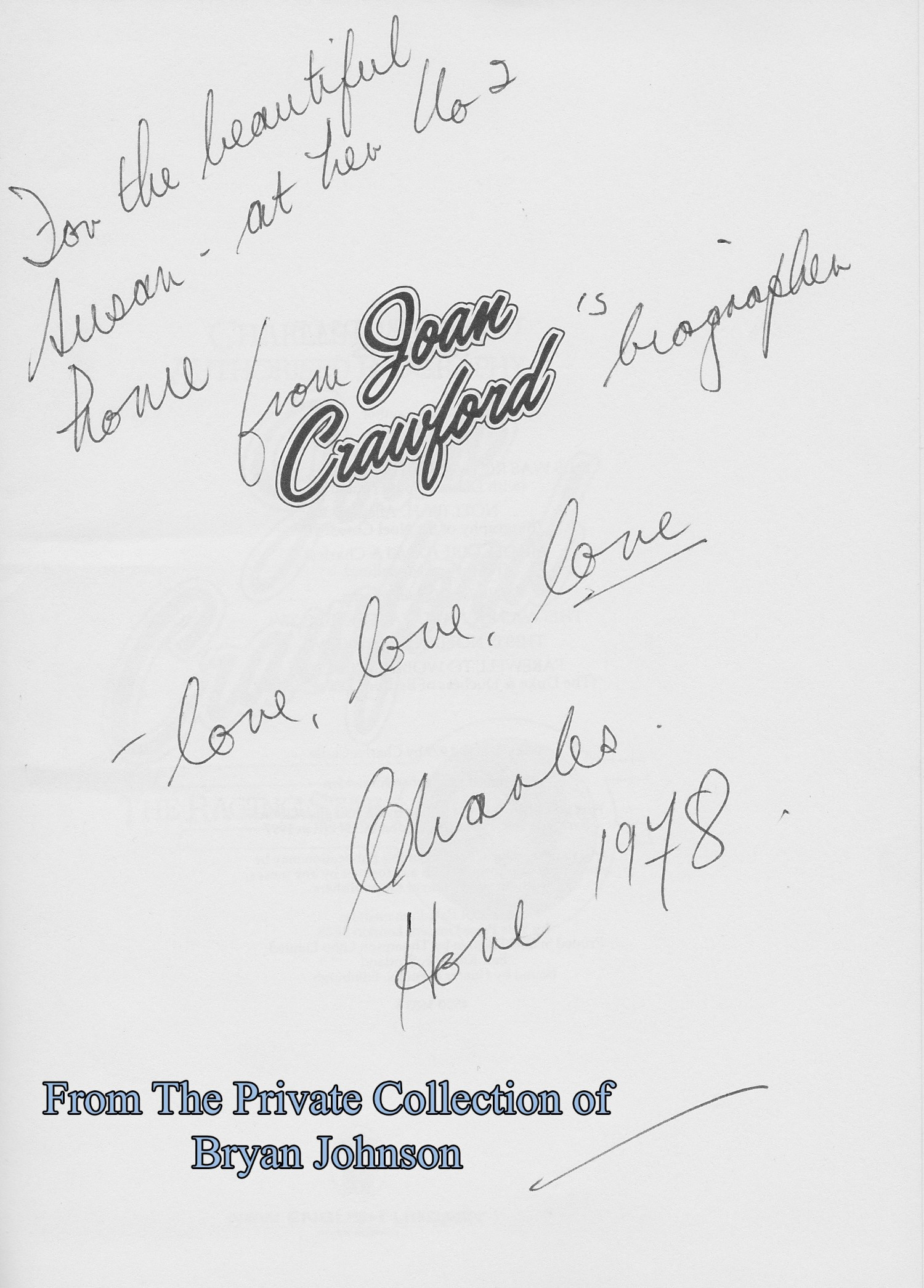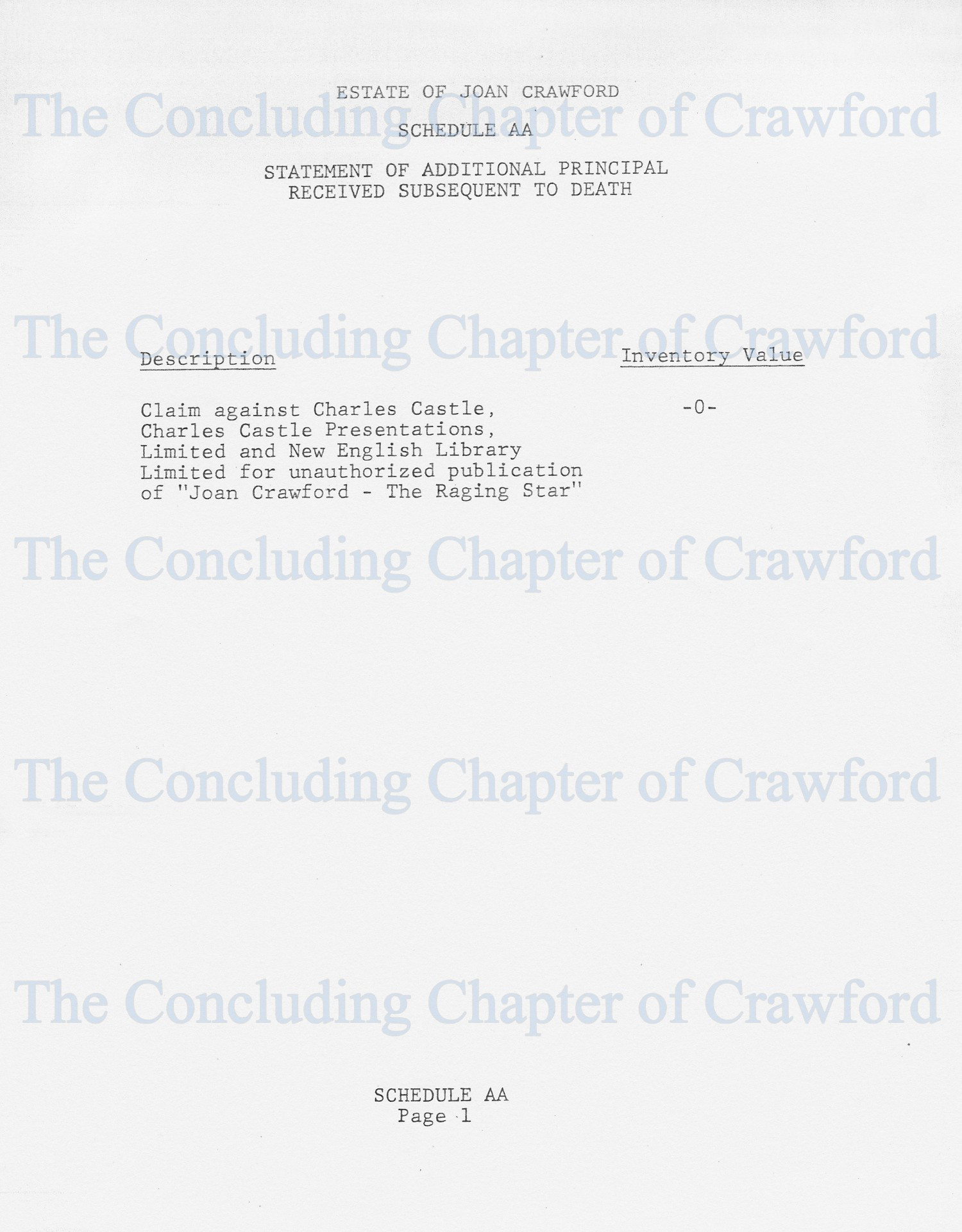 "The Raging Star" is distinctive as the first Joan Crawford biography published after her death, with the impressive "Authorized Biography" on the book's cover. It was published in 1977 by New English Library in England. The biography's writer, Charles Castle, contacted Joan via letter in November 1974 with his book and television project proposal. Joan replied to Castle with a lukewarm inquiry about the project which Castle then used within the introduction of his biography as "proof" that his biography was "authorized" by Joan, when, in fact, this letter from Joan to Castle is merely an inquiry of his project.

Ultimately, despite Castle's assertion, Joan never authorized Castle's biography, and had no involvement with its research or writing.
This long-held theory by me, and many Crawford scholars, was made factual upon documentation I obtained following my contact with Joan's Estate representatives which verifies that Joan's Estate filed a claim against Castle and the biography's publisher due to the false allegation of the biography being authorized by Joan. Prior to her death, Joan had notified her legal representatives about the biography and Charles Castle.
Following the claim by Joan's estate, the biography's publication run was discontinued by the publisher.
The biography, while entertaining for the tabloid-feel of the book, contains many factual inaccuracies within its text, and incorrect photo captions and dates, with one alleged photo of a youthful Joan on the beach, which does not even appear to be Joan.
Click here to download and read the book in its entirety
Joan's response to Charles Castle's inquiry.
Upon discovery of the letter's carbon copy in Joan's records, it was determined this letter had been "doctored" by Castle
A page from Joan's Estate file indicating the claim filed against Castle and the biography's publisher