THE CONCLUDING CHAPTER OF CRAWFORD​​​​​
Disclaimer:

"The Joan Crawford Footage Club" is not operated by "The Concluding Chapter Of Crawford" or it's webmaster.
This club page is provided as a service by the website for Joan Crawford fans, and in the interest of continued research of Joan Crawford​​.
All sales, pledges and communications regarding "The Joan Crawford Footage Club" is between that individual and the club's organizer,
​"Billie Cassin", who can be contacted at

CrawfordTV@hotmail.com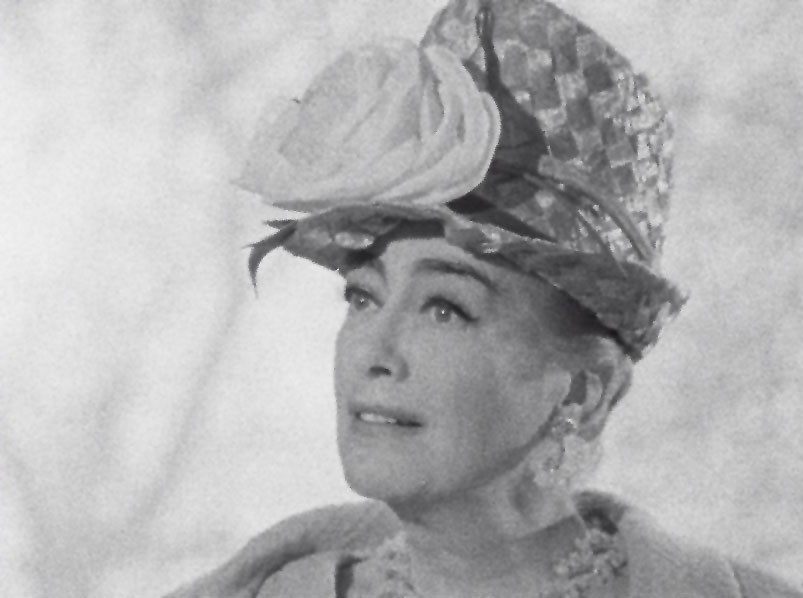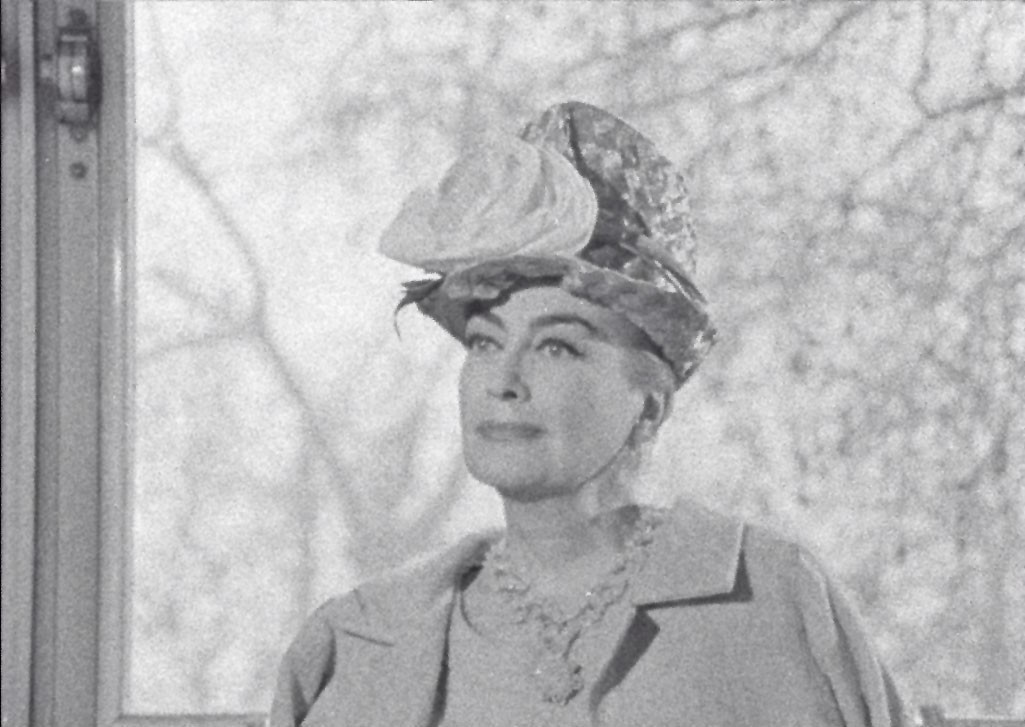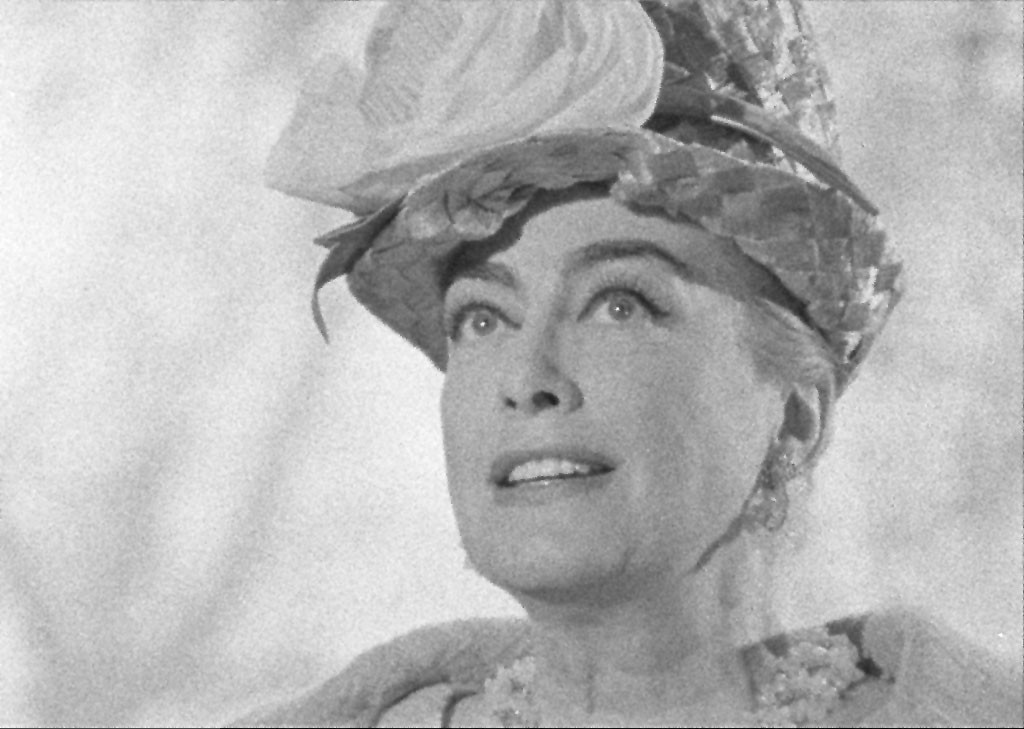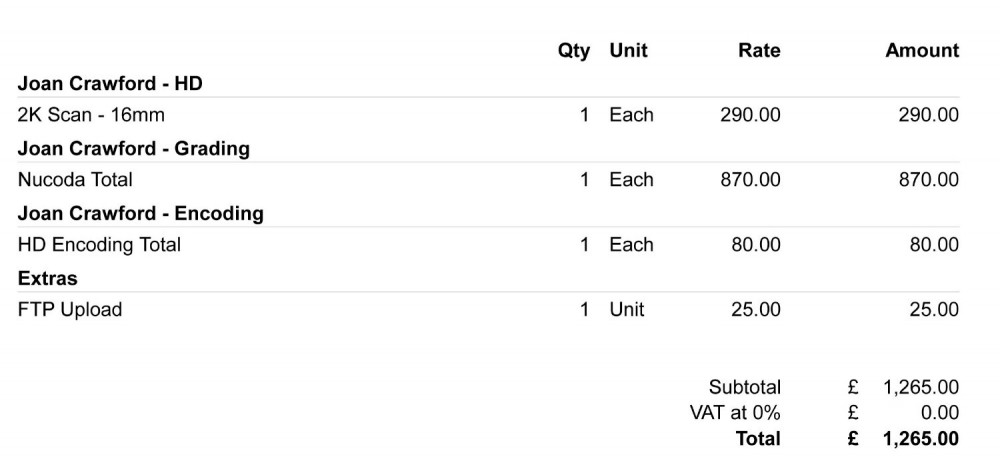 April 1966 U.K. Interview
​
​ This is a 35 minute B&W unedited interview of Joan Crawford during a visit she made to the UK for Variety Clubs International in April of 1966.
​ Joan is interviewed one on one and covers her entire career. She is very candid about her childhood, and gives a large amount of insights (never before heard) regarding filming "Possessed" and several other films.
​She blatantly declares "No more horror films" and then takes credit for setting up the entire "What Ever Happened To Baby Jane?" deal.
​
​The interview was shot in 10 minute takes ( due to the length of the roll of film) and it is fascinating to see Joan become candid in between takes and before the interview picks up again, and then watch her switch into "on" mode for the interview to begin again.
​
​As always it is completely absorbing to see Crawford at this point in her life and her later career.
This was taken out of deep freeze and transferred from the master reel, so it is of the highest quality possible.

Shown Below is an
exhibition
of a portion of the costs associated with the recovery and transfer of this interview

-$2,900

​
-$2,500

​
-$2,000
​

-$1.500

​
-$1,000
​
​
-$500
​
-$200
​​
-$0​​​​​​​​​​​​​​​​​
Club Amount Raised To Release This Footage:
​
Drive Closed - Goal Reached​!
Pledges Will Receive An Email Of Confirmation
​Regarding Delivery Of Their Copy Of This Interview.​



​​​​Cost of footage: £700
Cost of restoration & Transfer: £​1,260

Total

(with currency conversion rate)

: $2,613​​

Amount to be added to the Footage Fund: $300​​

Total amount needed to release footage: $2,900​​
Once the costs associated with obtaining, restoring and transferring the footage (plus 10% to the Footage Fund) is met by pledges, it will be made available to all pledgers To make a pledge, please contact the club president/organizer Billie Cassin at CrawfordTV@Hotmail.com