THE CONCLUDING CHAPTER OF CRAWFORD
Betty Barker's Apartment

(Circa Mid-1950s)

4914 E. Fountain Avenue, Los Angeles, California 90029
© All original Joan Crawford research and original text herein is property of Webmaster Bryan Johnson and is copyright protected by the United States Copyright Act of 1976.
Copyright © Bryan Johnson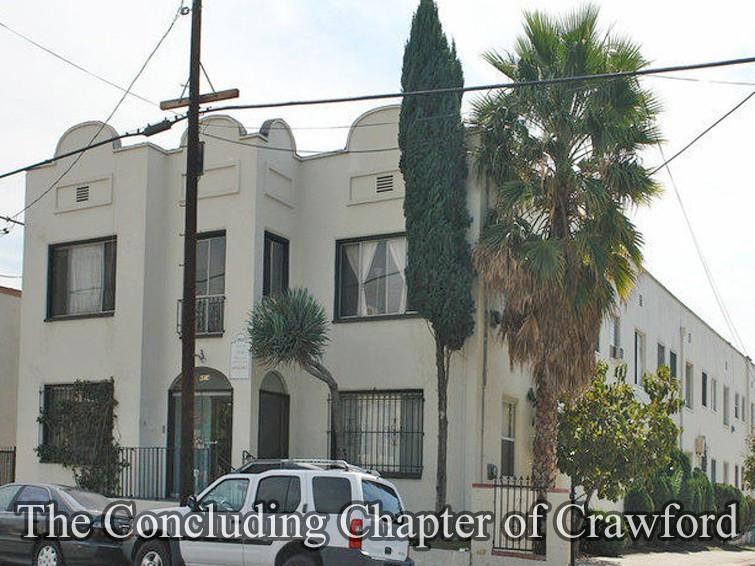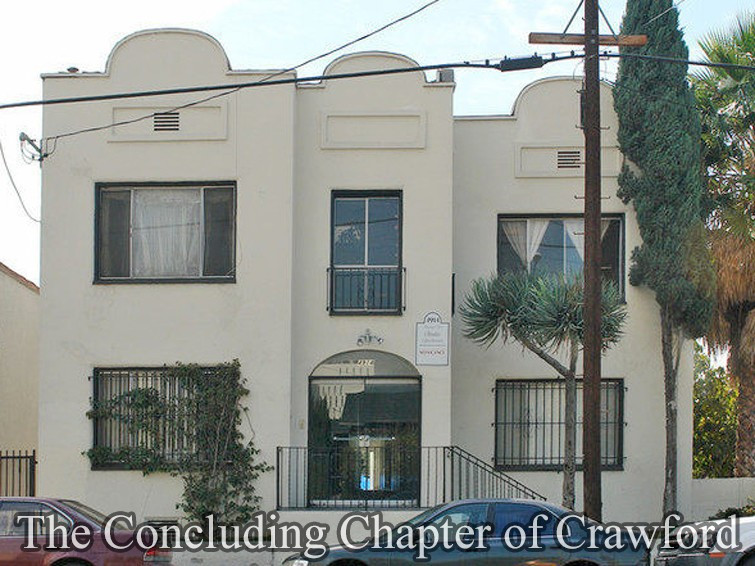 According to letters by Betty Barker, which lists her address, she resided in this apartment building in the early to mid 1950s, prior to moving to 8008 Norton Avenue (the apartment and address used as Joan's primary mailing address for her fan correspondence post-1960).

This apartment building was built in 1923 and holds 20 units, with each unit consisting of one bedroom and one bathroom.​​