Debunking The Fake Bette Davis Quote
"My mother always said "don't say anything bad about the dead. Only say good." Joan Crawford is dead. Good."
Did Bette Davis say this upon learning of Joan Crawford's death? The answer: No.
The above quote has become strongly associated to Bette Davis primarily due to the television series "Feud: Bette & Joan." Since the airing of this series, several "clickbait" online articles have even been published memorializing the quote, and claiming it was published in the Los Angeles Times in 1977. However, this is totally false. No such quote by Bette Davis exists in The Los Angeles Times' online archive, which contains the newspaper's complete publication history from 1881 to current day. Quite simply, Bette Davis never said this quote.
The quote's origin is traceable in history long before Joan passed away. It was famously said by comedian "Moms" Mabley (March 19, 1894 – May 23, 1975) in her stand-up comedy performance. In 1971, the quote was attributed to Mabley during her act in Philadelphia, Pennsylvania, as exhibited in the below June 1971 newspaper articles:
Drag queen Craig Russell (January 10, 1948 – October 30, 1990) is believed to be the person who originally stole Mabley's comedic line for use in an impersonation of Bette Davis. Below is a video excerpt of Russell performing his Bette Davis routine on stage and using a variation of Mabley's line.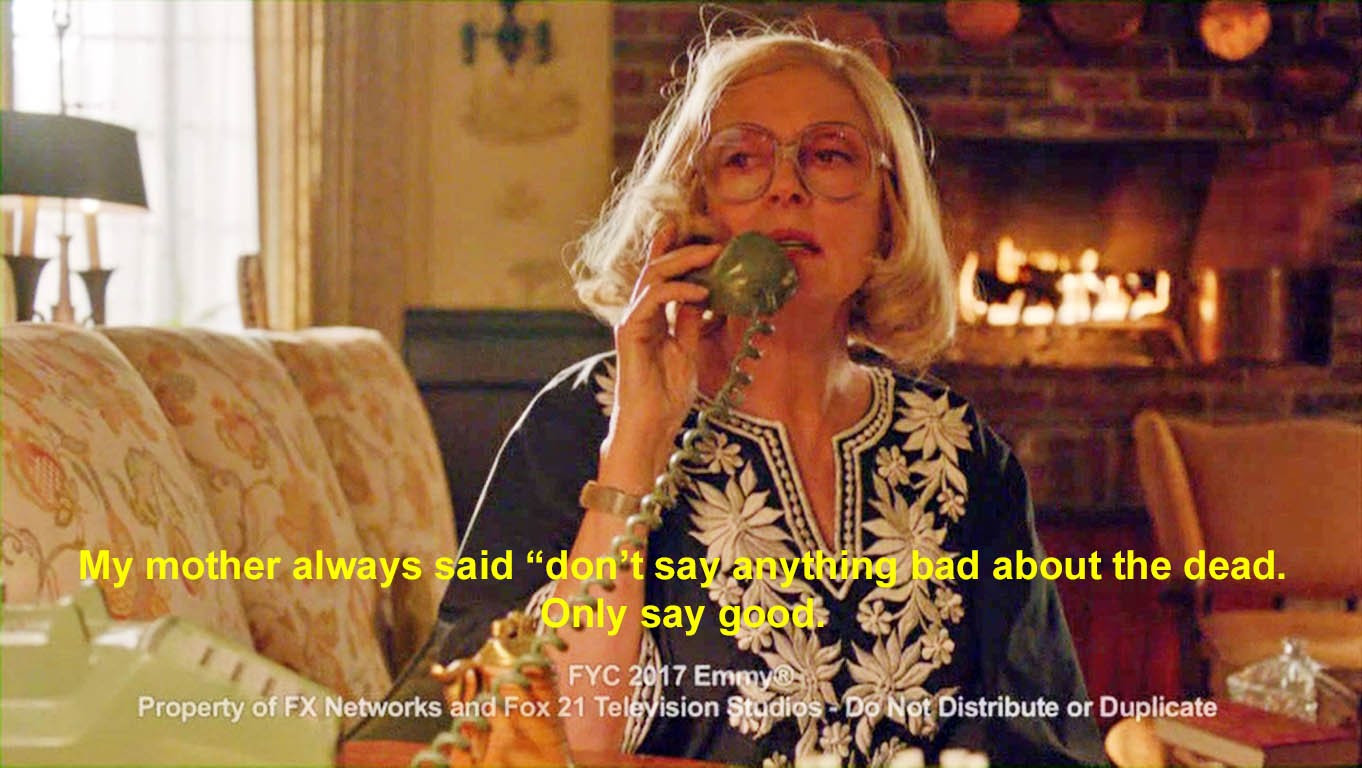 Craig Russell's use of Mabley's line while impersonating Bette Davis is documented as early as September 1979. Below is an October 1979 newspaper article quoting the line by Russell.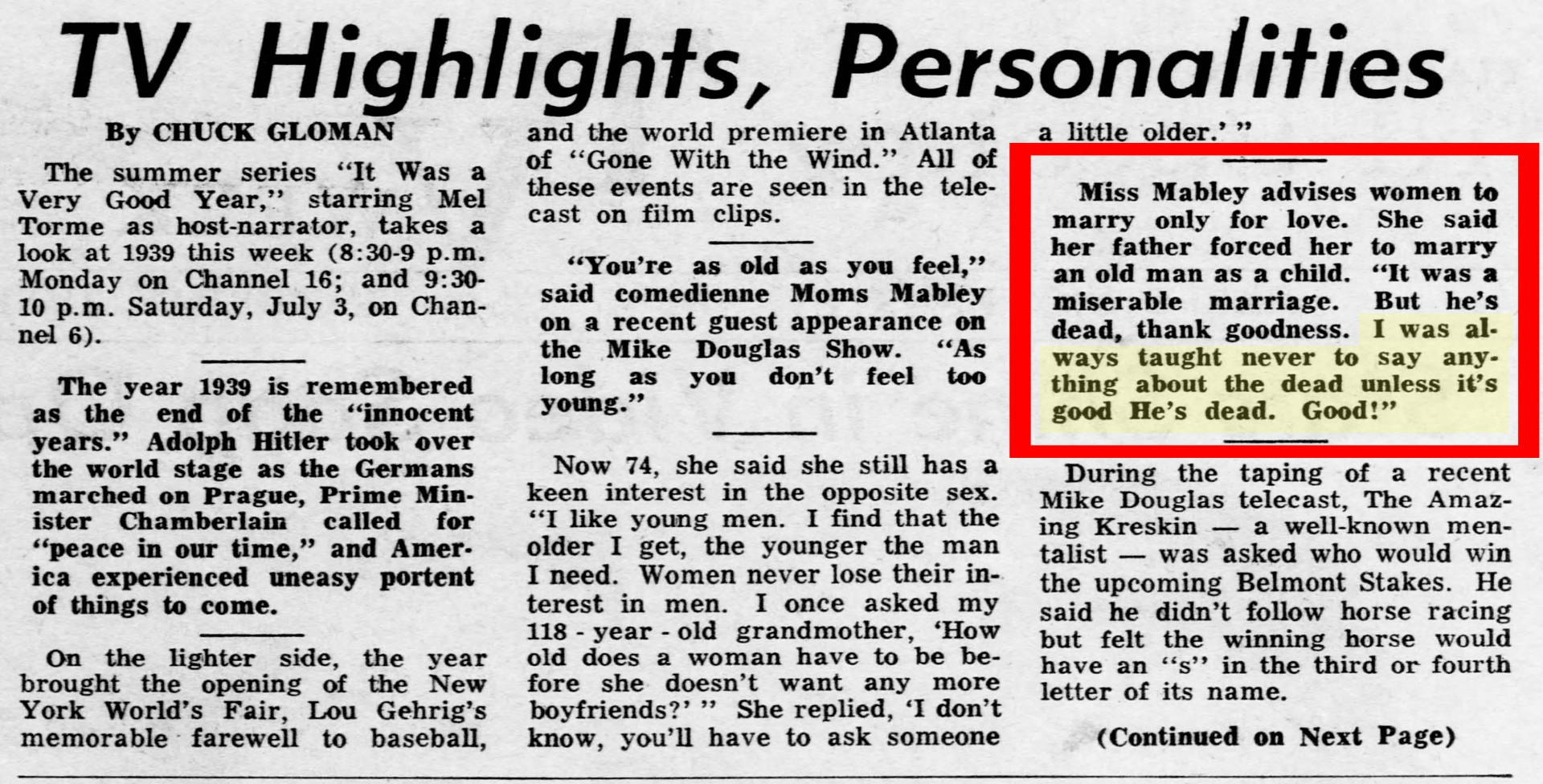 Philadelphia Daily News - June 17th, 1971
The Standard Speaker - June 16th, 1971
It appears that other drag performers who impersonated Bette Davis picked up the recycled Mabley line from Russell, and began using it. This included drag performer Charles Pierce. Pierce also used the line "Joan Crawford. Dead, you know...and she'll never let us forget it." in his impersonation as Bette Davis. This quote was also never stated by Davis, but was used by Pierce for comedic effect.
In 2017, the quote, which had existed in one form or another prior to Joan Crawford's death, was stated by actress Susan Sarandon in character as Bette Davis in episode 8 of "Feud: Bette & Joan." Since this time, the quote has found its way around the internet as an actual Bette Davis quote, and it is even listed on various famous quote websites as belonging to Bette Davis.

The Calgary Herald (Calgary, Canada) - October 3rd, 1979
"The Signet Book of American Humor" (published in 1999) and "The 2,548 Wittiest Things Anybody Ever Said" (published in 2012) both credited the quote to "Moms" Mabley.