Anna Bell Johnson and Thomas LeSueur's Marriage Certificate
Joan Crawford's parents were married on November 10th, 1902 in San Angelo, Texas.
Anna Bell Johnson's name on the certificate reflects her name at the time of her marriage to Thomas LeSueur, which was Anna McConnell.
Prior to Thomas LeSueur, Anna was married to Ed McConnell.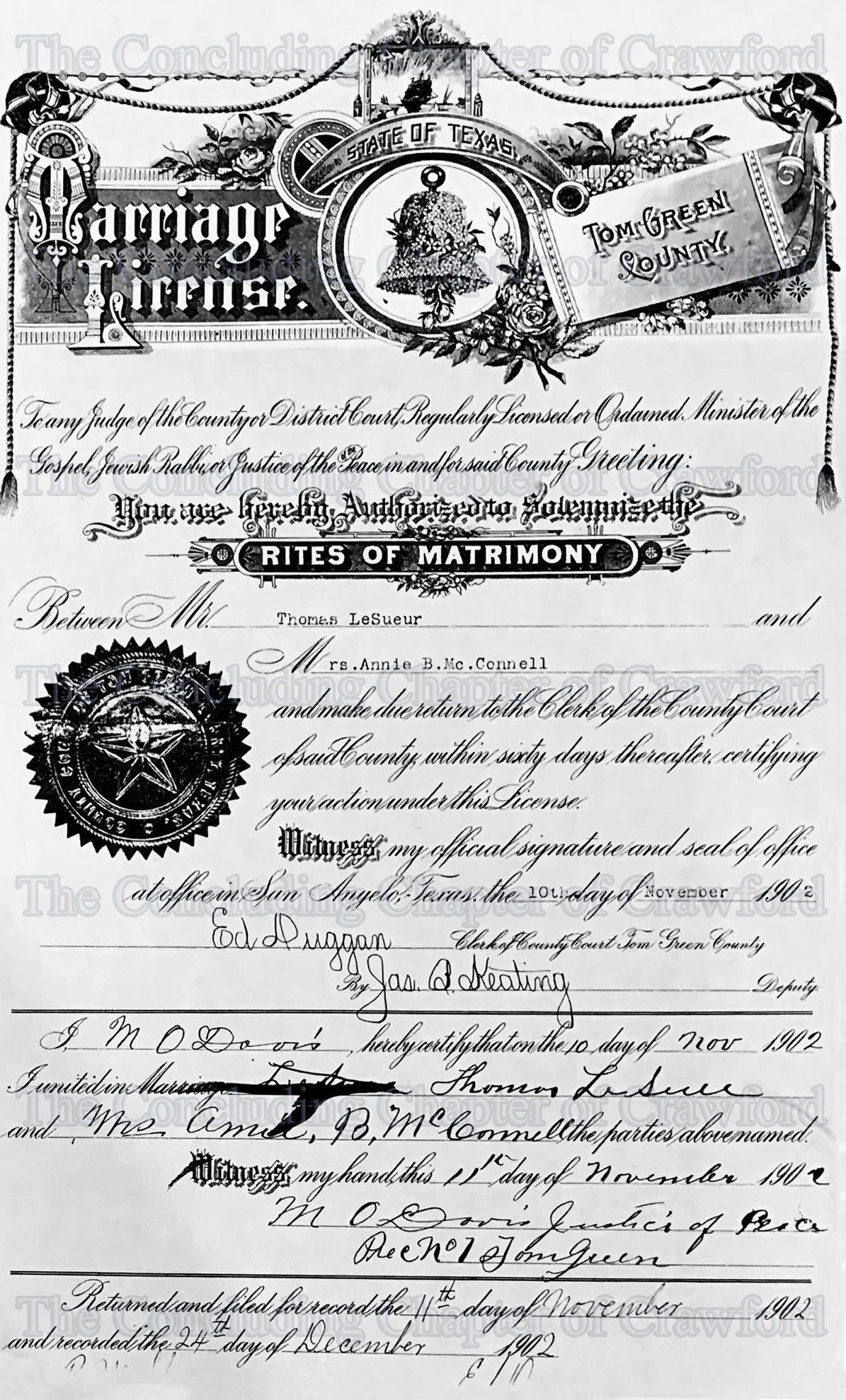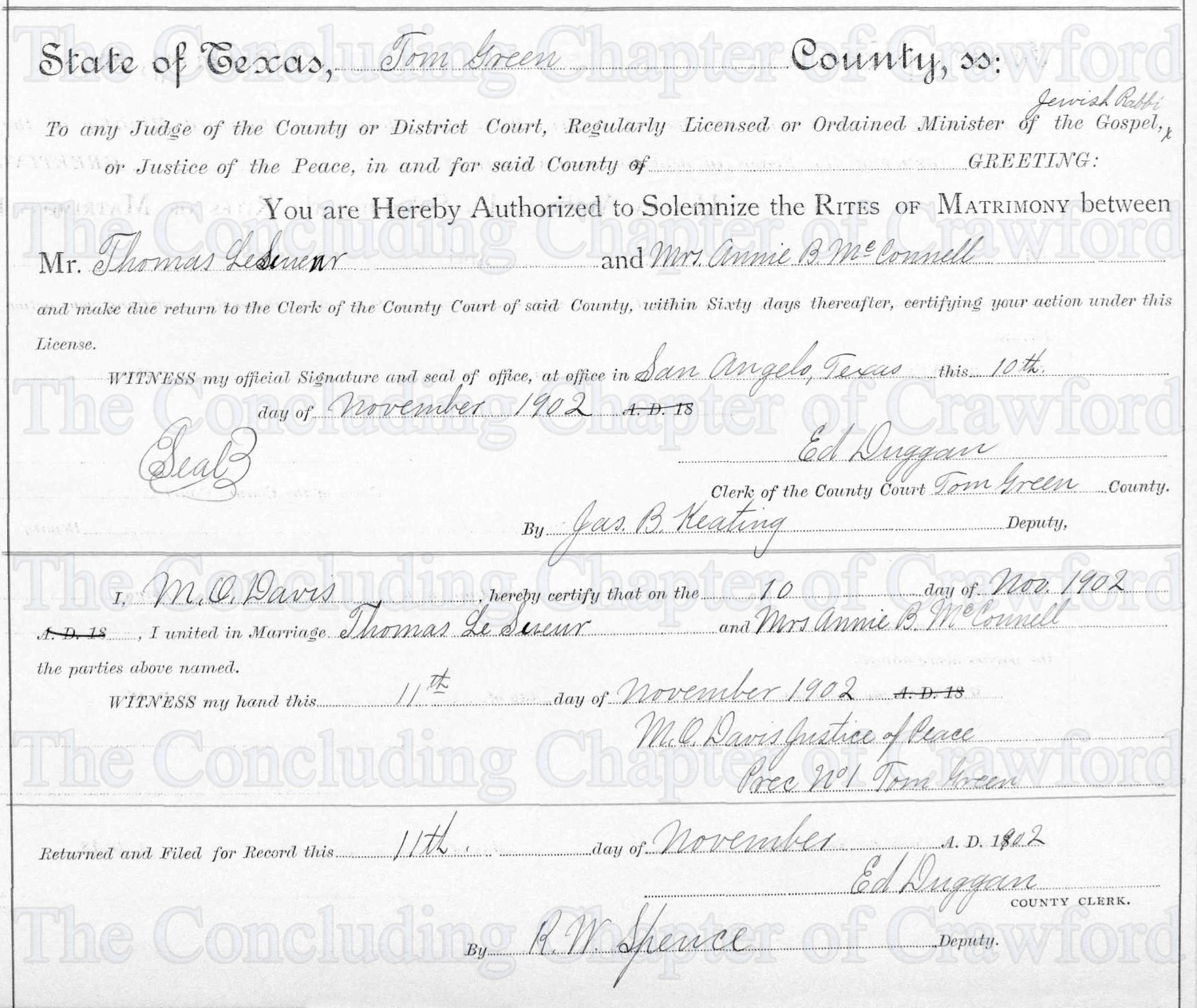 (A special thanks to Sean for supplying this document)