THE CONCLUDING CHAPTER OF CRAWFORD
Television personality Leeza Gibbons and her husband, Stephen J. Meadows, placed their Mediterranean style house on the market on July 29th, 2005. The house's listing claimed it was once owned by Joan. This is totally FALSE. The house Gibbons and Meadows placed for sale is located in the
Hollywood Hills
, at
1760 Courtney Avenue, Los Angeles, California 90046
. This address is over ten miles away from Joan's former house at 426 N. Bristol Avenue in Brentwood. However, fans immediately embraced this false information, and since 2005 it has been repeatedly claimed that Leeza Gibbons once owed Joan's Bristol Avenue house. This false information has, unfortunately, even found its way onto Crawford websites, thus perpetuating this erroneous information even deeper.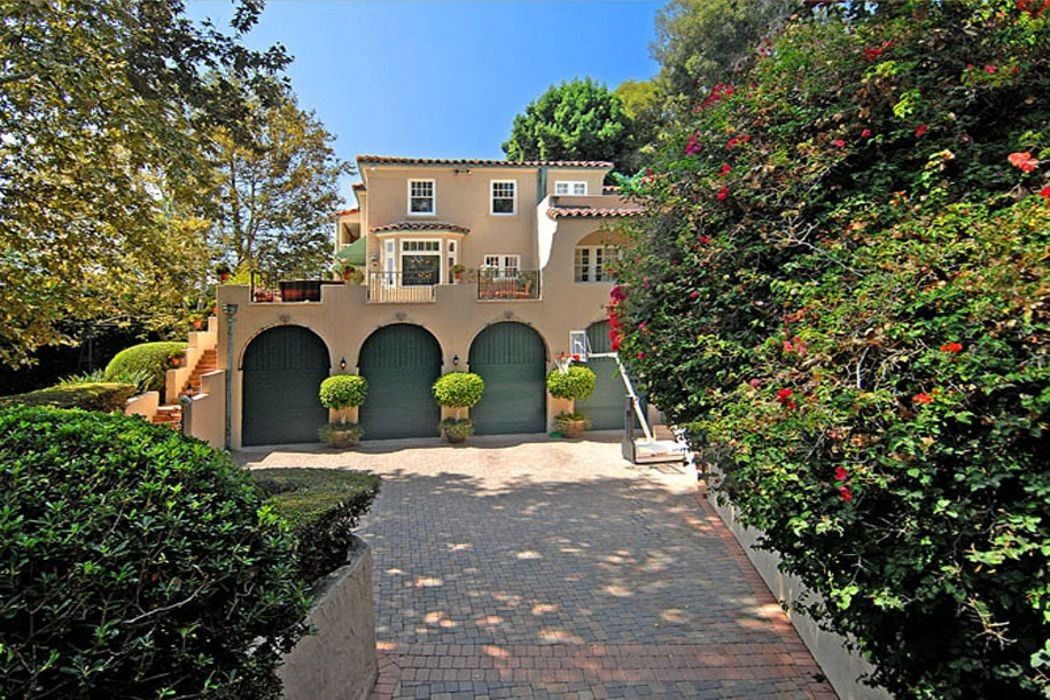 This is Gibbon's former house, located at 1760 Courtney Avenue.
This is Joan's former house, located at 426 N. Bristol Avenue.
To further demonstrate that Joan never owned this house, here is a brief history of the 1760 Courtney Avenue property.

​

According to Los Angeles County, the Courtney Avenue house began construction in April 1924, and was completed in 1924 (not 1926 as the real estate listing also incorrectly states). The builder, and original owner, of the property was developer John H. Blair. ​The Blair family lived in the 17 room mansion until 1929.

The mansion itself was quite extravagant, ​and during this same time period Joan owned two houses; one on Roxbury Drive in Beverly Hills, and the house on Bristol Avenue in Brentwood. The Roxbury Drive house was obtained by Joan in 1927 via a loan from MGM. ​Prior to this, Joan had lived in a series of rented houses. Joan purchased the Bristol Avenue house in September 1928, and was only able to purchase it via a down payment based off $12,000 in equity she had accrued in the Roxbury Drive house, which she sold upon purchasing the Brentwood house. Beyond the fact there are documents stating the Courtney Avenue house previously owned by Gibbons was originally built, and owned, by John H. Blair, it is incredibly unlikely that Joan could have afforded the lavish 17 room house at 1760 Courtney Avenue. Additionally, Joan would not go on to purchase the Courtney Avenue house after it was sold by John H. Blair in 1929. It was purchased by a Mr. Smith, who owned the property into, at least, the late 1950s.
In addition to fans spreading the false rumor that the house was once owned by Joan, Casey LaLonde, the son of Joan's adopted daughter, Cathy LaLonde, perpetuated the false claim that Joan once owned this property in this statement by LaLonde on a Crawford website in 2008. This statement by LaLonde is most likely assumption on his part based upon the erroneous realtor listing, rather than by any actual knowledge of the properties Joan owned during her life, or any attempt to research the property's history.
2005 Realtor listing photos for 1760 Courtney Avenue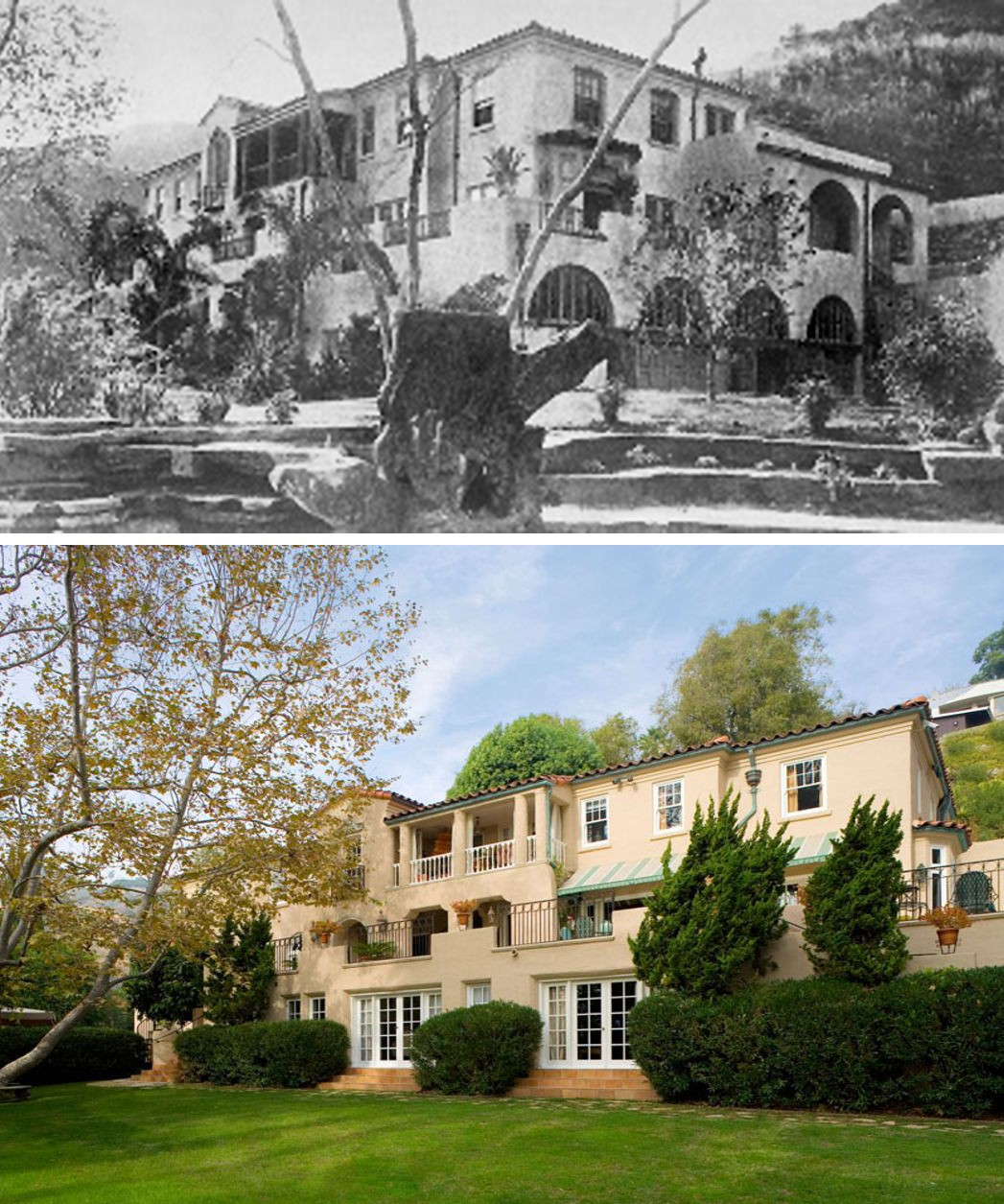 A contemporary mapping of the distance between Joan's Bristol Avenue house and 1760 Courtney Avenue.
An April 1924 building permit to begin construction on the house at 1760 Courtney Avenue. (The permit mistakenly refers to the property as "Courtney Street" rather than Courtney Avenue. However, this is the same property. Please see the document following this one for verification.)
1760 Courtney Avenue as it appeared in the 1920s, verses modern day.
Joan Crawford Never Owned This Property
An April 1926 permit to repair damage to the house at 1760 Courtney Avenue after a fire.
Copyright Notice
​All original sources of the herein provided research material has been preserved by the webmaster.
​Any desire for usage of the herein material in any literary publication, website or media distribution ​​can be directed to the
​webmaster at the following email address: BryanJohnson@TheConcludingChapterofCrawford.com