Anna LeSueur's Marriage Certificate to Henry J. Cassin
Joan Crawford's mother, Anna LeSueur, married Henry J. Cassin in a small wedding service in Fort Worth, Texas on July 13th, 1909.
This was Joan's mother's third (known) marriage. Her prior marriages were to Ed McConnell and Thomas LeSueur.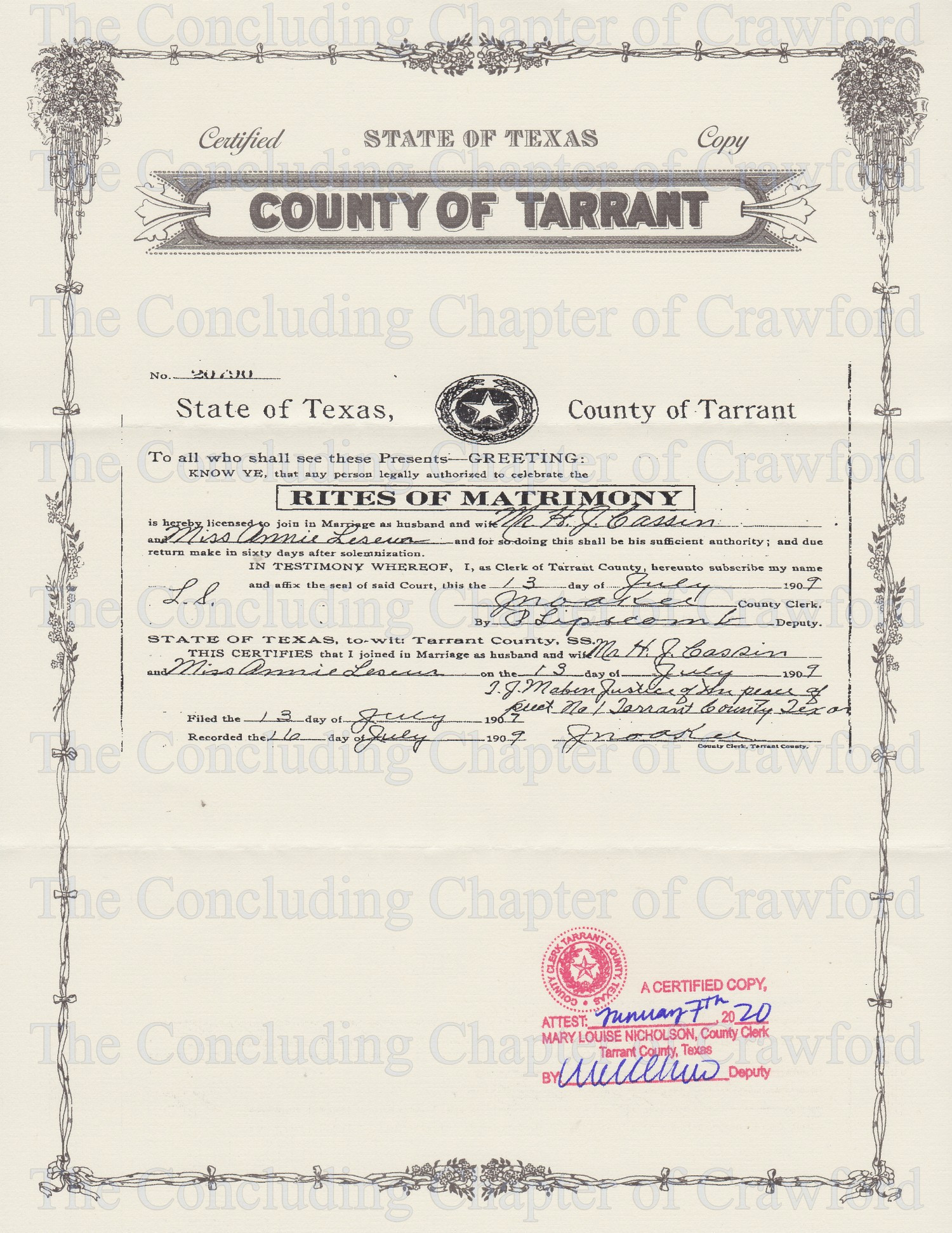 Click here to read the couple's wedding announcement in the Lawton, Oklahoma newspapers.