Anna LeSueur Duplex Apartment (1937)
8427 W. 4th Street, Beverly Hills, California 90048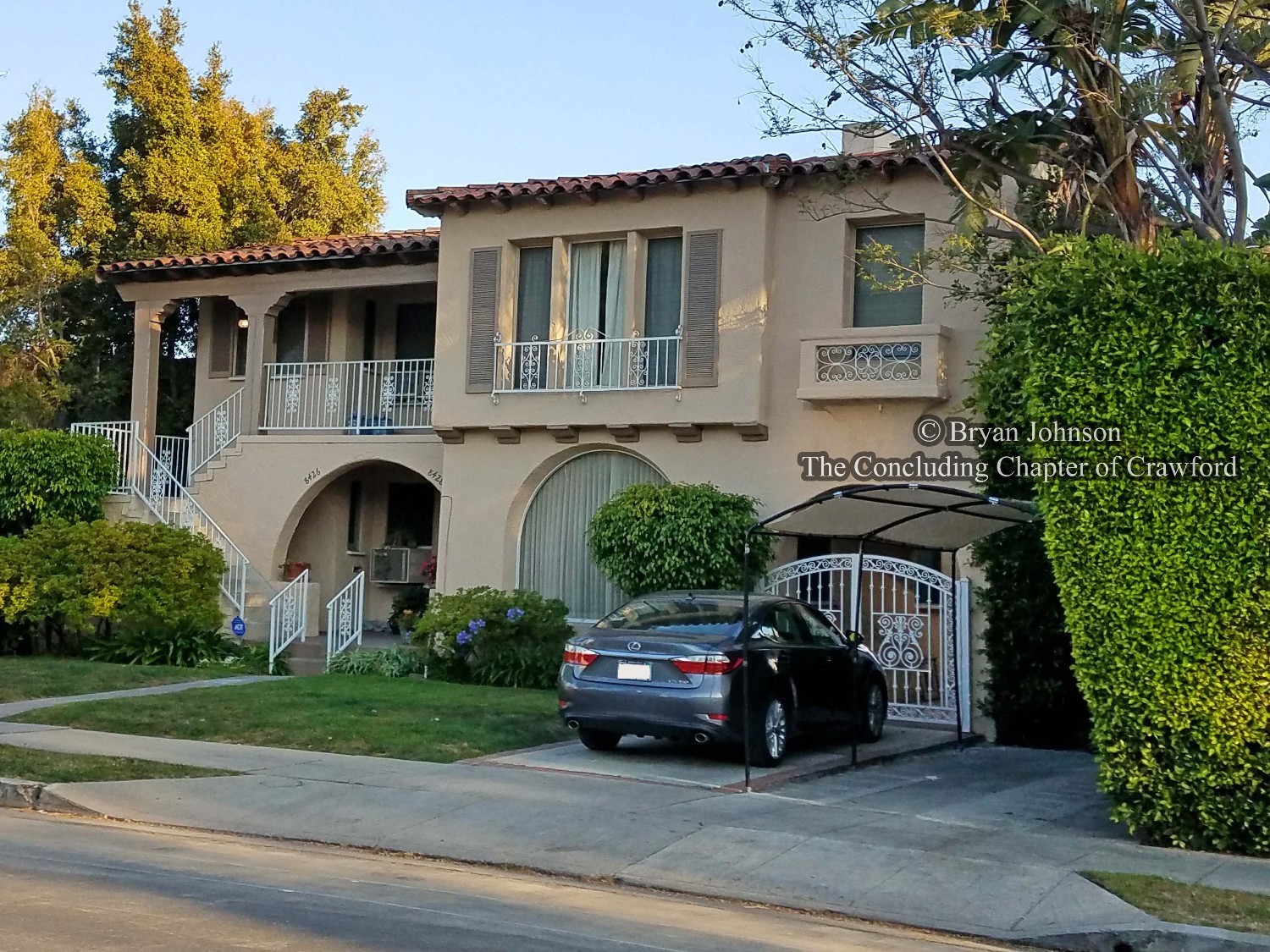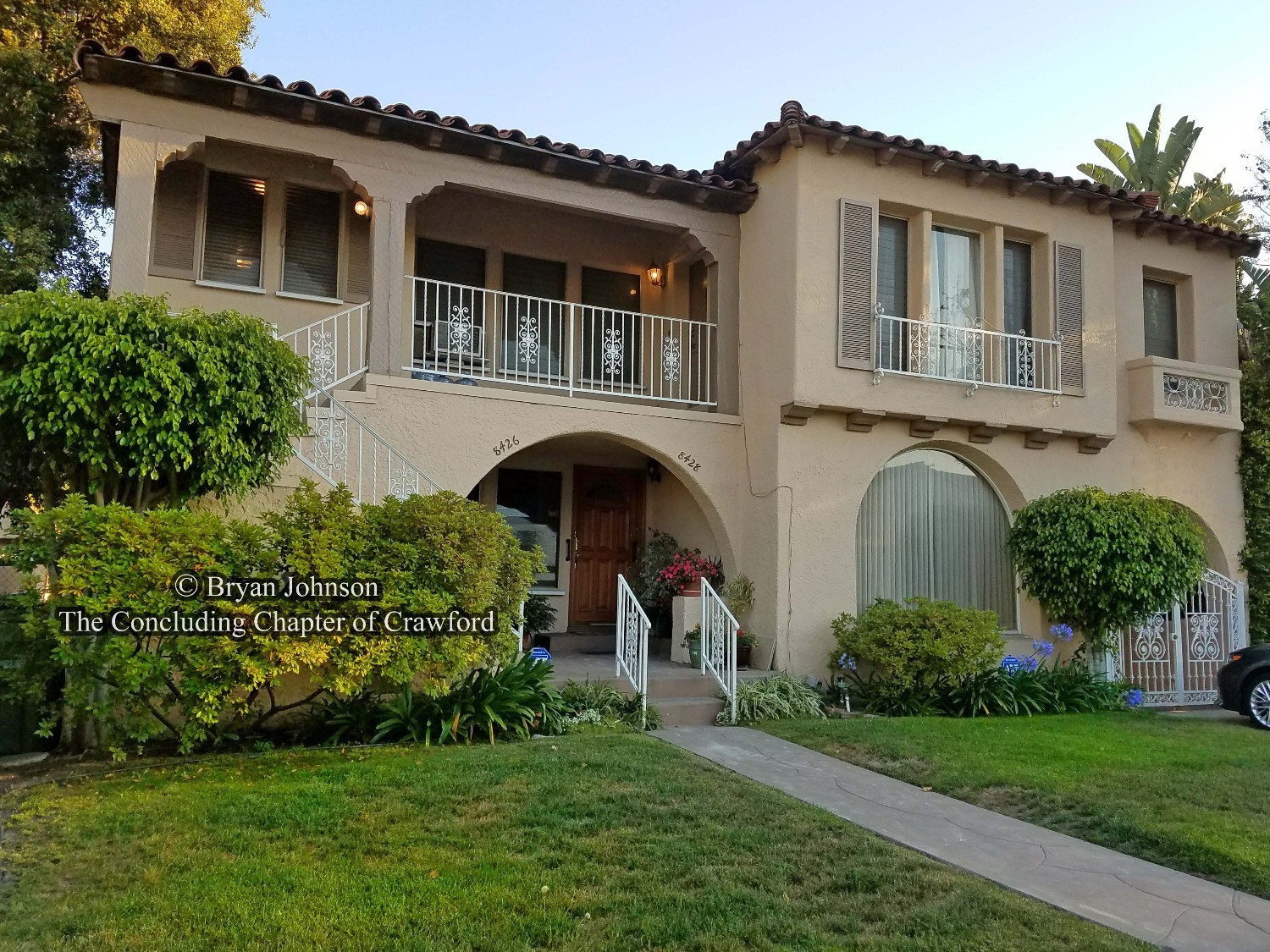 According to Joan Crawford's 1937 life insurance documents, which listed her mother, Anna, as a beneficiary, this duplex house was where Anna was living at that time. The apartment building was built in 1931. Anna's apartment was the upper duplex, which has three bedrooms and two baths.