Copyright Notice


​All original sources of the herein provided research material has been preserved by the webmaster.
​Any desire for usage of the herein material in any literary publication, website or media distribution ​​can be directed to the
​webmaster at the following email address: BryanJohnson@TheConcludingChapterofCrawford.com
​Joan Crawford Biographies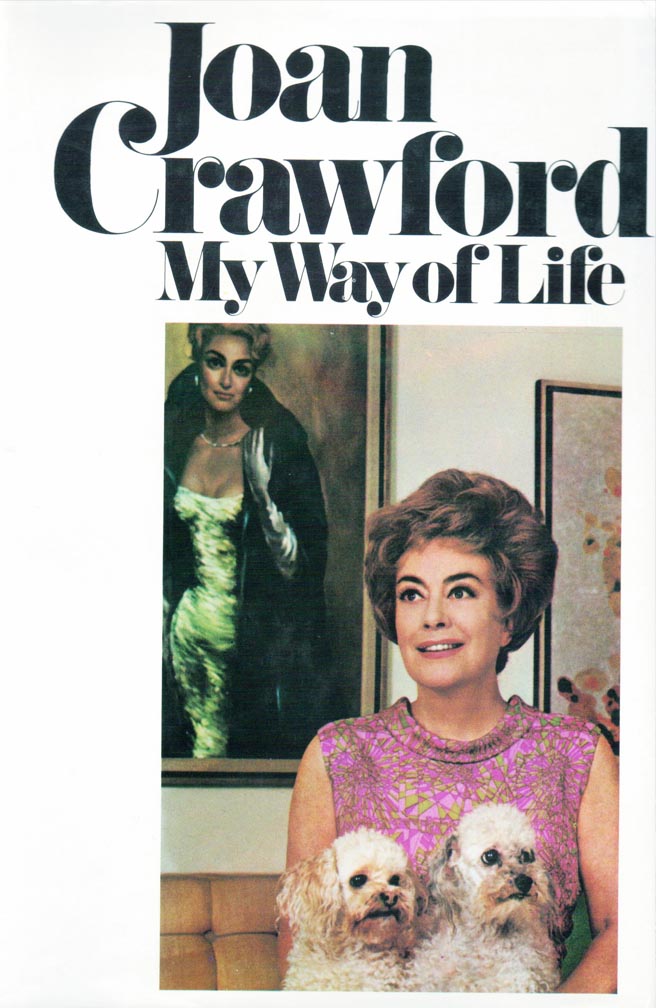 "My Way of Life"

by Joan Crawford, 1971 (Published by Simon and Schuster)
"Written for every woman who wants to live beautifully and successfully, by a woman who has triumphantly done both, this fascinating and wonderfully revealing book by our greatest star is both an autobiography and much more than an autobiography.​​
​​"
Click
here
to read this book in its entirety.​​
Webmaster's Opinion:
This
autobiography
is a must read for Joan Crawford fans.
"A Portrait of Joan"
by Joan Crawford and Jane Kesner Ardmore, 1962 (Published by Doubleday)
​​ "
A Portrait of Joan
is the warm, sincere account of an underprivileged Kansas City girl who, through hard work and determination, rose to become an honored actress of great magnitude and a respected figure in American industry. It is full of glamorous moments, heart-warming episodes and exciting personalities."
Webmaster's Opinion:
Joan's first autobiography is
typically
ridiculed
as "whitewashed," however, she is rather straightforward in the telling of her life. ​​​This autobiography was published before the time when it was more fashionable to shock the reader with personal confessions in order to sell the book. Joan does not present herself as perfect, or as someone who always made the right choice. She cites her faults, but does so with class and taste.
"Conversations With Joan Crawford"
by Roy Newquist, 1980 (Published by Citadel Press)
​

Webmaster's Opinion:


​ This biography is allegedly written using interviews the writer conducted with Joan Crawford between 1962 until her death in 1977.
However, the true
authenticity
of the book is to be held in great question. The author ​​​admits there was no audio recordings of the
conversations
/interviews he conducted with Crawford over the 15 year span, and claims to have documented the interviews via shorthand. It is arguably an impressive feat that the author would have the ability to recount the interviews to such detail as demonstrated within the book ​via shorthand notes.
Furthermore, it has been stated that Crawford's secretary, Betty Barker claimed to have had no records of any appointments Newquist had with Crawford.​​​ This Webmaster can state from first-hand knowledge that Newqui​st is not within either of Crawford's telephone directories.
"The Films of Joan Crawford"

by Lawrence J. Quirk, 1968 (Published by Cadillac Publishing Co., Inc)

The first biography published covering Crawford's film career (up to 1968), with photos and story synopsis for each film.
Subsequent editions included Joan's entire film career, including her final film "Trog" in 1970.​​​



Webmaster's Opinion:


This is the only Crawford biography to be published during Joan Crawford's lifetime. She actually helped in promotion for the book by volunteering her time to sign copies of it at book retailers. It was published at the end of 1968, therefore, Joan' final film "Trog" is not included in the first edition. However, subsequent editions published after 1971 include Joan's final film.​​​
"Joan Crawford"

(A volume in the "Pyramid Illustrated History of the Movies" series)

by Stephen Harvey, 1974

Part of a book biography series which included many other actresses and actors, the book covers Crawford's entire film career, and includes various photos from Crawford's personal life. 159 pages.​
"Joan Crawford: The Raging Star"

by Charles Castle, 1977 (Published by New English Library, London, England)

The first biography published after Crawford's death, the book bares the bold "Charles Castle's Authorized Biography" statement across the cover, however, no proof or accounting is presented within the book which demonstrates that Crawford had any involvement with the book's research or writings.​​ The exception is a letter published within the book dated 1974 in which Crawford expresses enthusiasm at the potential of a biography written by Charles Castle.



Webmaster's Opinion:
Much of this biography's information is suspect due to the author's claim of it being "authorized" by Crawford. ​​​This book was, in no way, authorized by Crawford. This resulted in a lawsuit against the author and publisher by Crawford's estate, who discovered that the Crawford letter to Castle depicted at the beginning of the book had been doctored by Castle.​

Click

here

to read further about this book's publication, and to read the book in its entirety. ​
​
"Joan Crawford"
by Bob Thomas, 1978 (Published by Simon & Schuster)
"Here, at last, is the complete and extraordinary story of Joan Crawford's life, her films, her marriages, her secrets and her loves, in an intimate biography that delineates the character and the personality of the Ultimate Star."​​



Webmaster's Opinion:


​ This is the first complete biography published ​​about Joan Crawford. It is written by reporter Bob Thomas, who used many of his own published articles and personal accounts with Crawford to compile the book. Thomas conducted over 150 interviews for this book in 1977. However, the book's writing suffers due to it being written by a columnist - who is accustom to writing articles with few words. Therefore the book focuses more upon Crawford's film career rather than Crawford the person. The book feels rushed, and this may have to do with the fact that it was rushed to be published only one month after the memoir "Mommie Dearest."
"Mommie Dearest"

by Christina Crawford, 1978 (Published by William Morrow & Company, Inc.)

"Mommie Dearest is the story of the relationship between a child trying to stay alive and a ruthless, cunning, lonely woman who knew every trick of survival."​​
"Survivor"

by Christina Crawford, 1988 (Published by Donald I. Fine, Inc.)

"

Survivor

is an intensely personal interior landscape chronicling one woman's journey through the unknown, searching for the elements of personal transformation to discover hope and the ability to love and a deep sense of belonging."​​
"Joan Crawford The Ultimate Star"

by Alexander Walker, 1983 (Published by Harper & Row)

"Superbly designed and including over 250 often rare pictures, the book is both critical study and a collector's item."​​​​
"Jazz Baby"
by David Houston, 1983 (Published by St. Martin's Press)
A biography documenting Crawford's formative years in Oklahoma as Lucille Le Sueur, later renaming herself Billie Cassin, and her rise to stardom as Joan Crawford.
The biography contains several rare photos of Crawford's youth, and photos of relevant locations relating to Crawford's youth.​ ​203 pages.
Webmaster's Opinion:
This biography does offer some
interesting
research that the author conducted in Lawton, Oklahoma and Kansas City, Missouri. However, the author ​​​also includes fabricated conversations and situations that he had no source for (i.e.
conversations
between Joan and her mother and stepfather when she was a child). Therefore, the book is sullied due to the author inserting his own baseless perceptions of what may have
occurred
. This book is worth reading, but I advise not taking the unsourced, and obviously fabricated, conversations as fact.
"Bette & Joan: The Divine Feud"
by Shaun Considine, 1989 (Published by Dutton Adult)
"A joint biography of Bette Davis and Joan Crawford which follows their deadly rivalry throughout their careers. They only worked together once, in the film "Whatever Happened to Baby Jane" but their real life dislike of one another transcended even the antagonism depicted in the film.​​"
Webmaster's Opinion:


This book offers some good insight into the careers of Joan and Bette Davis, however, it is littered with baseless rumors, false ​​
​second-hand information and the author's narrative to amplify Joan and Bette Davis'
alleged
"feud" into more than it was. Much of this book is to be taken with a grain of salt. It is better viewed as entertainment than biographical.
"Crawford's Men"
by Jane Ellen Wayne, 1988 (Published by Prentice Hall Press)
​
"Drawn from innumerable interviews with people in the entertainment industry - including Crawford herself -
Crawford's Men
presents a compelling portrait of a driven. power-hungry woman and the men in her life."​​
Webmaster's Opinion:
One of the worst biographies written about Joan. It is a total of 237 pages, which is the shortest of all Crawford biographies. The book is poorly researched, and skips its way through Joan's life, ​​​giving a sloppy summary of the highlights in Joan's life and career, but lacking on any real information on who Joan was as a person or actress
. For the most part, the book is nothing more than a short rip-off of Bob Thomas' 1978 Crawford biography. Thomas' biography is cited throughout, and (coincidentally) it repeats some of the same sloppy factual errors found in Thomas'
biography
. In
addition
, the book also contains unsourced conversations between Joan with her various friends and co-workers. These conversations appear to have simply been fabricated by the book's author. The only
distinctive
aspect of this book is its preface by the author regarding three interviews she conducted with Joan for a biography she was writing on actor Robert Taylor. However, given this author's
tenancy
to include obviously fabricated dialogue into her book, I am not entirely convinced much of the preface
dialogue
is legitimate. Nor does the author give a date for these encounters, which were
unassumingly
one year prior to Wayne's publication on Robert Taylor, which was in 1973.
"Joan Crawford: The Last Word"

by Fred Lawrence Guiles, 1995 (Published by Birch Lane Press)

"Making use of newly discovered sources, recent interviews with friends and lovers, and exhaustive research, a well-illustrated biography explores Crawford's long film career, from silent movies to television, and her turbulent private life, including relationships with her children.​​"
"Legends: Joan Crawford"
by John Kobal, 1986
| American edition 1988 (Published by Little, Brown & Company)



Webmaster's Opinion:


​A tastefully-presented picture book with full-page photos of Crawford throughout her life and film career (With the last photo in the book being from the year 1955). 109 pages.​
"Joan Crawford: The Essential Biography"

by Lawrence J. Quirk & William Schdell, 2002
​(Published by The University Press of Kentucky)

"Joan Crawford: The Essential Biography explores the life and career of one of Hollywood's great dames. She was a leading film personality for more than fifty years, from her beginnings as a dancer in silent films of the 1920s, to her portrayals of working-class shop girls in the Depression thirties, to her Oscar-winning performances in classic films such as Mildred Pierce."​​
"Crawford: The Last Years"
by Carl Johnes, 1979 (Published by Dell Publishing Co.)
"Carl Johnes was as new to his job at Columbia Pictures as he was to the sophisticated world of New York.
Joan Crawford was the towering star who dominated the screen with her explosive blend of beauty and talent for nearly forty years - then withdrew into seclusion.
Then one day Johnes was asked to visit her and help with a personal project. Thus began, by sheer chance, the rare friendship that would bring Johnes into Joan Crawford's very personal life. Thus begins a rare memoir that illuminates the real Crawford - the woman behind the legend that still makes headlines.​​​​​"
Webmaster's Opinion:​
This is my most highly-rated biography regarding Joan Crawford. This is because I have
personally
validated much of its information via many of the persons mentioned within its pages. It is written by a first-hand source and exhibits a neutral point of view on Crawford. The only drawback is that it only pertains to Joan's last 5 years.
​
​Click
here
to read the book in its entirety.​​
"Not The Girl Next Door"

by Charlotte Chandler, 2008 (Published by Simon & Schuster)

"She was beautiful, talented, irascible, ruthless, vulnerable, and a true Hollywood legend. From abused child to dance hall entertainer to silent film actress, she went on to become one of Hollywood's screen goddesses with films such as Possessed (opposite Clark Gable, with whom she began a torrid off-screen affair), Grand Hotel, and Mildred Pierce, her Academy Award-winning film. Joan Crawford succeeded--and survived--through sheer determination, talent, invention and re-invention. Now, Charlotte Chandler, the acclaimed biographer of Ingrid Bergman (Ingrid), Bette Davis (The Girl Who Walked Home Alone), and Groucho Marx (Hello, I Must Be Going), gives us a revealing and often surprising portrait of Joan Crawford, much of it in her own words.​"​
"Joan Crawford: Hollywood Martyr"
by David Brent, 2009 (Published by Da Capo Press)
"Drawing on a wealth of unpublished material and interviews with stars like Marlene Dietrich and Douglas Fairbanks, David Bret presents a fascinating portrait of a single-minded, uncompromising woman.​​"
Webmaster's Opinion:
If I were to choose the worst biography written about Joan Crawford, this book would be it. It is poorly researched and includes
sensationalized
, unsourced material. It is basically a more sensationalized rip-off of Bob Thomas' 1978 biography.
"Possessed: The Life of Joan Crawford"

by Donald Spoto, 2010 (Published by Harper Collins)

"New York Times bestselling author Donald Spoto has already brilliantly explored the lives and careers of numerous Hollywood stars and entertainment icons—Grace Kelly, James Dean, Alfred Hitchcock, and Marilyn Monroe, to name but a few. In Possessed, his subject is the inimitable Joan Crawford, one of the most electrifying divas of the Golden Age of American film. A more thorough, revealing, and sympathetic portrait of the often maligned movie star—most notably lambasted, perhaps, in the scandalous bestseller, Mommy Dearest—Possessed is a fascinating study of the real Joan Crawford, a remarkable actress, businesswoman, mother, and lover.​​"
"Joan Crawford: The Enduring Star"
by Peter Cowie, 2009 (Published by Rizzoli Intentional Publications, Inc.)

"Drawing from archives around the world and including more than a hundred photos unseen in the past twenty-five years,

Joan Crawford: The Enduring Star

reintroduces us to this ultimate Hollywood legend."​​
"Just Joan: A Joan Crawford Appreciation"
by Donna Marie Nowak, 2010 (Published by Bear Manor Media)
"Illustrated with over 300 photos, many of them rare and never before in print, JUST JOAN is a compilation of over four years of comprehensive research, culled from rare Lincoln Center archives, original magazines and those who knew her.​​"
Webmaster's Opinion:
This biography is
obviously
lovingly written by a Joan Crawford fan. However, the book is composed primarily of subjective opinions from the author and reads more like a fan blog than a biography. The author may have possibly conducted limited research for this biography, however, the majority of the information offered within its pages is taken directly from the previously published Crawford biographies. This
biography
is what the title states, an "appreciation" by a fan. However, I would not consider it to be a valuable resource for Crawford fans hoping to learn about Joan Crawford. There are other Crawford biographies far superior in research and writing than this one.
"Joan Crawford: Her Life In Letters"

by Michelle Vogel, 2005 (Published by Wasteland Press​​)

"From published author, Michelle Vogel, comes Joan Crawford: Her Life in Letters. The letters derive from Ms. Crawford's meticulous attention to her fan base. She encouraged letters from her adoring fans and made the uncanny effort to answer them. What emerges is a chronological biography of filmdom's ultimate movie star."​​



Webmaster's Opinion:


A sloppy mess of a book, comprised primarily of letters the author obtained from the internet. The author's editorial, and the letters chosen for the book, does not offer any real insight into who Joan was as a person or actress.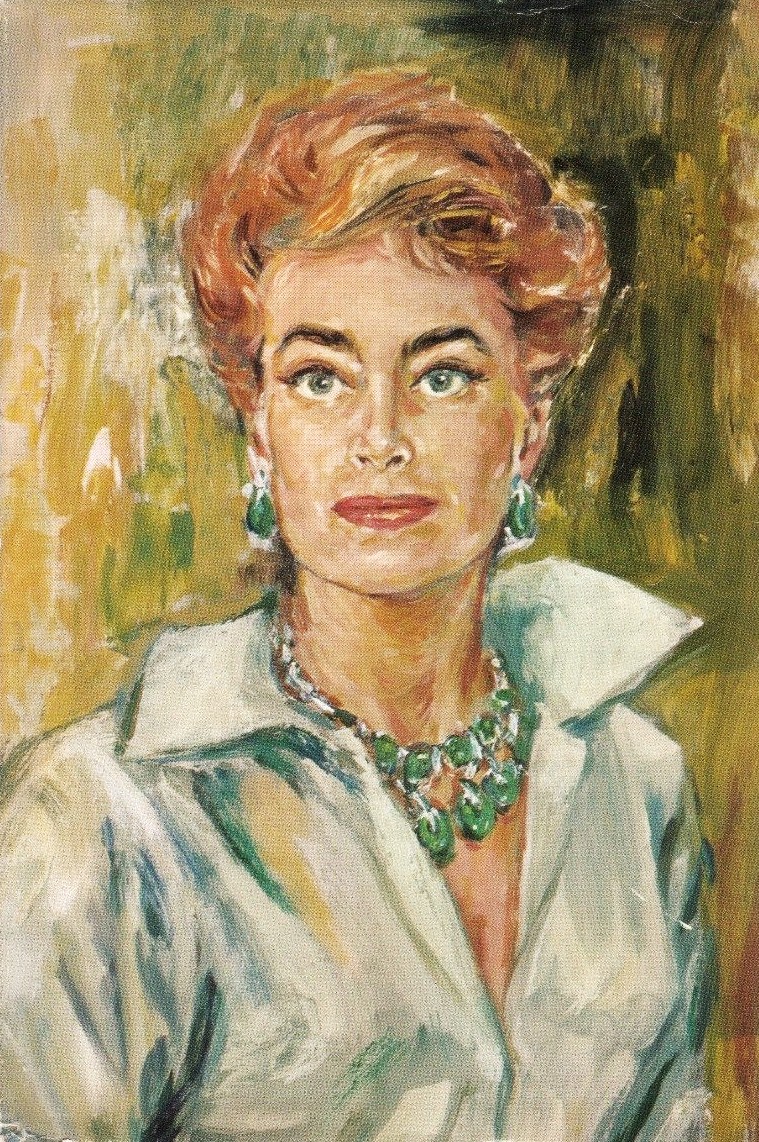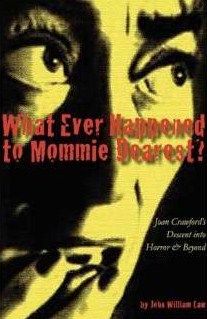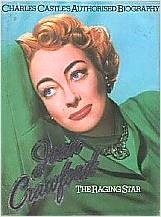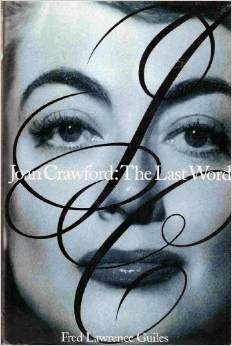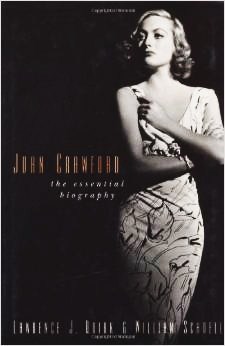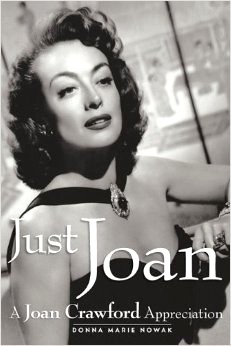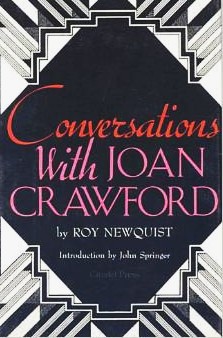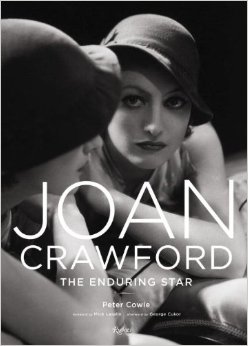 "What Ever Happened To Mommie Dearest?"
by John William Law, 2012 (Published by Aplomb Publishing)
"Filled with photos and rare details from behind the screen, What Ever Happened to Mommie Dearest? offers a look at Joan Crawford's evolution from movie star to horror queen and literary monster and back to Hollywood icon.​​"
Webmaster's Opinion:
A worthless book. Much, if not all, of the
information
for this book came from
previously
-published Crawford biographies and the internet. ​​​This book offers nothing in terms of new information.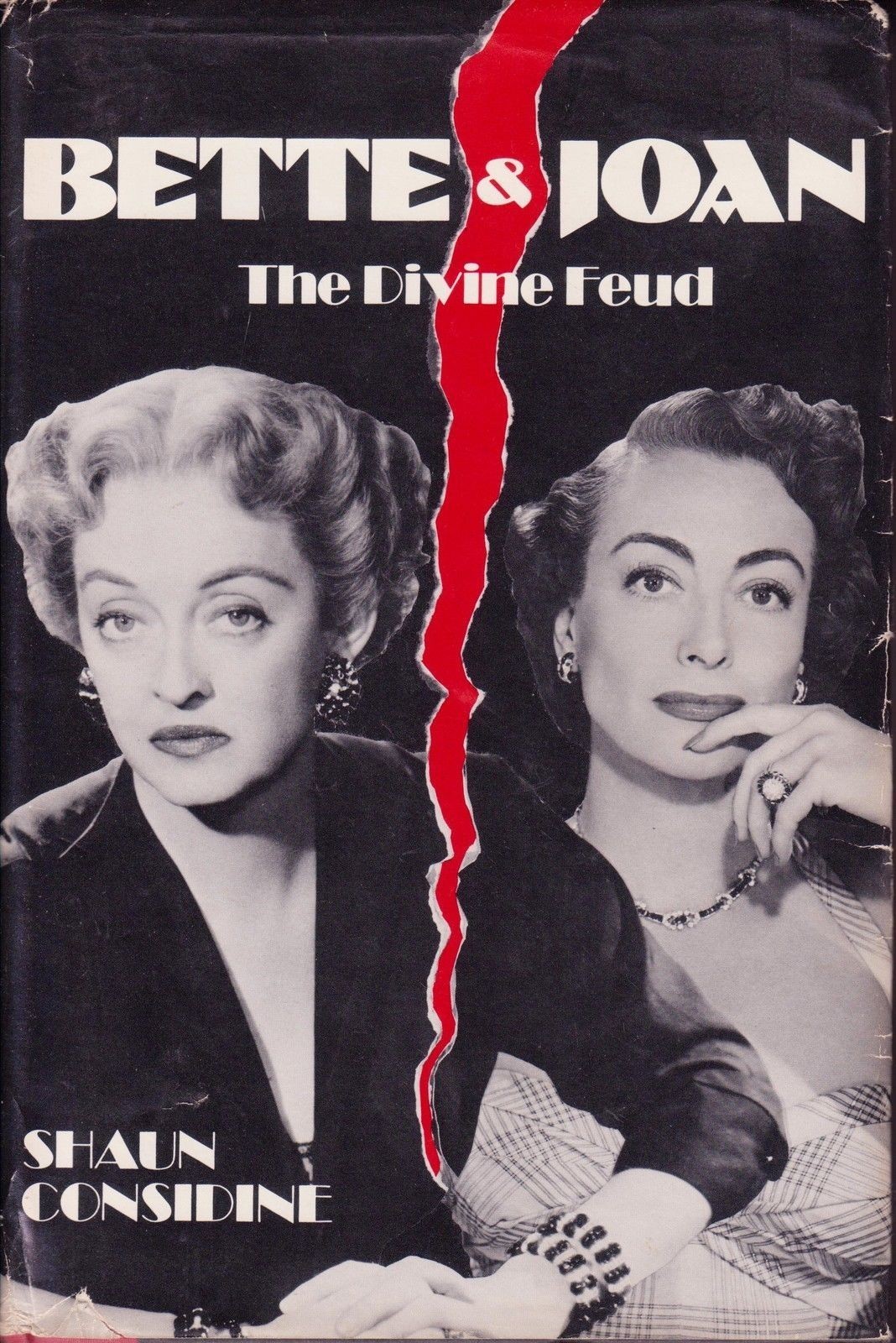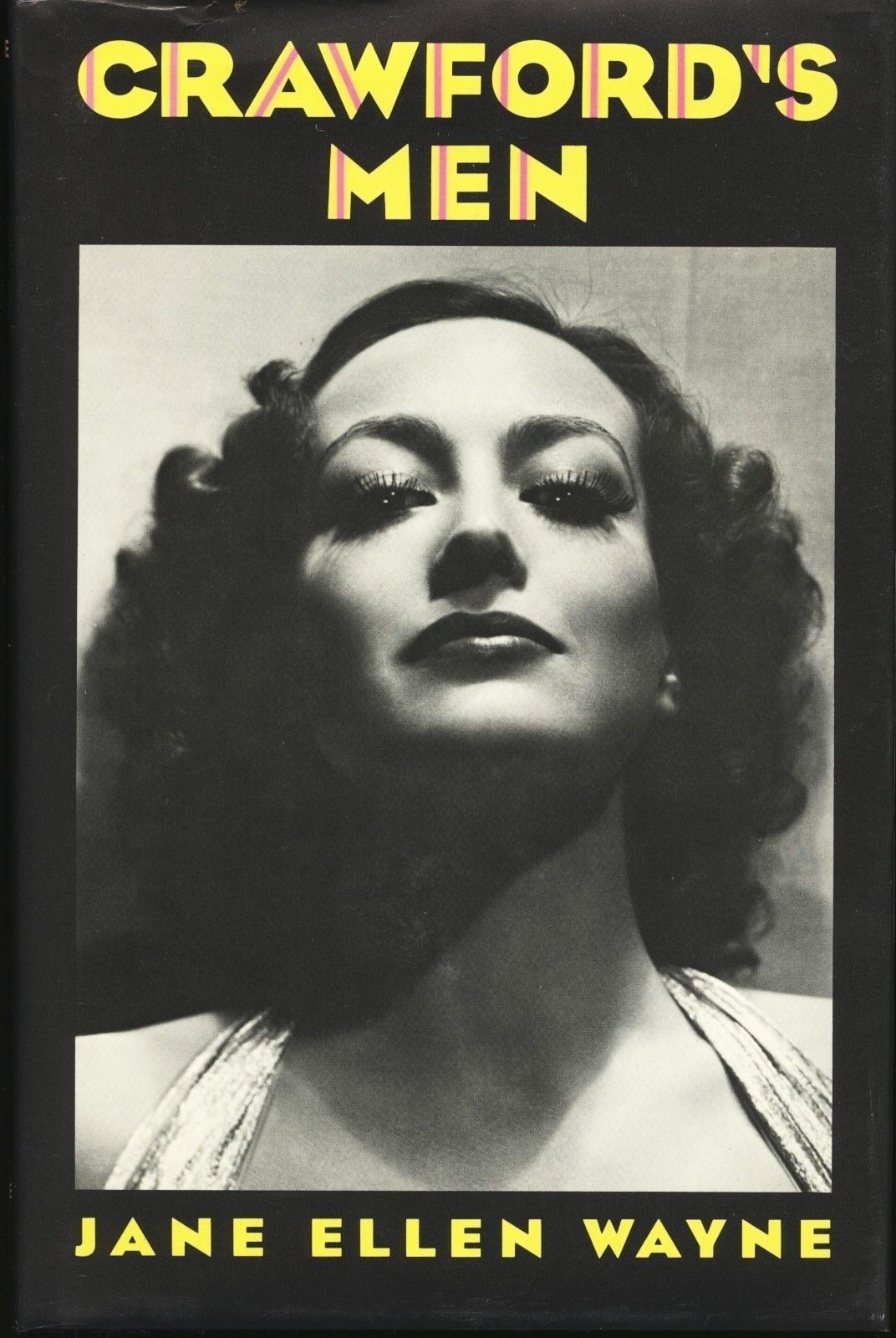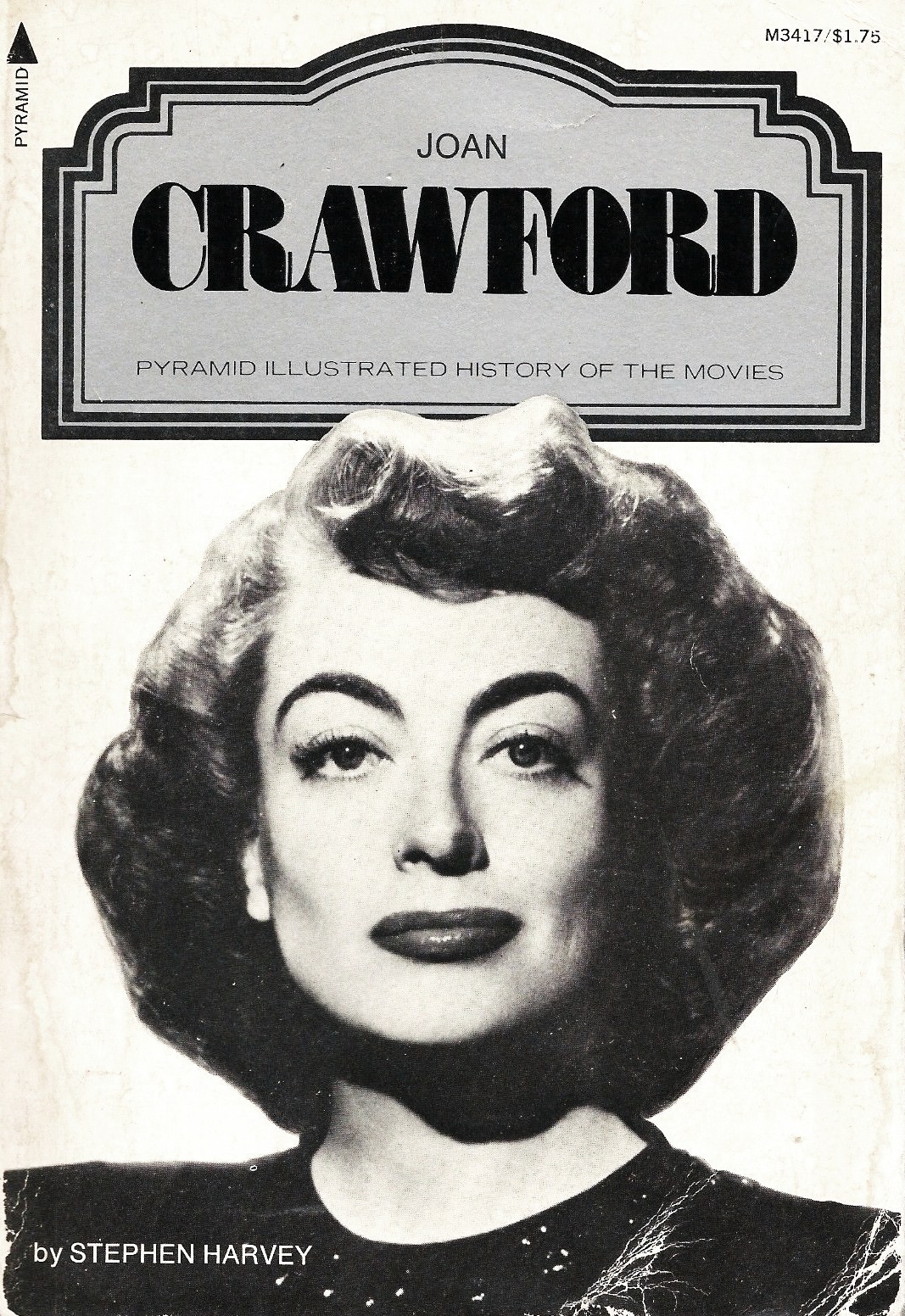 Joan Crawford-Related Biographies and Books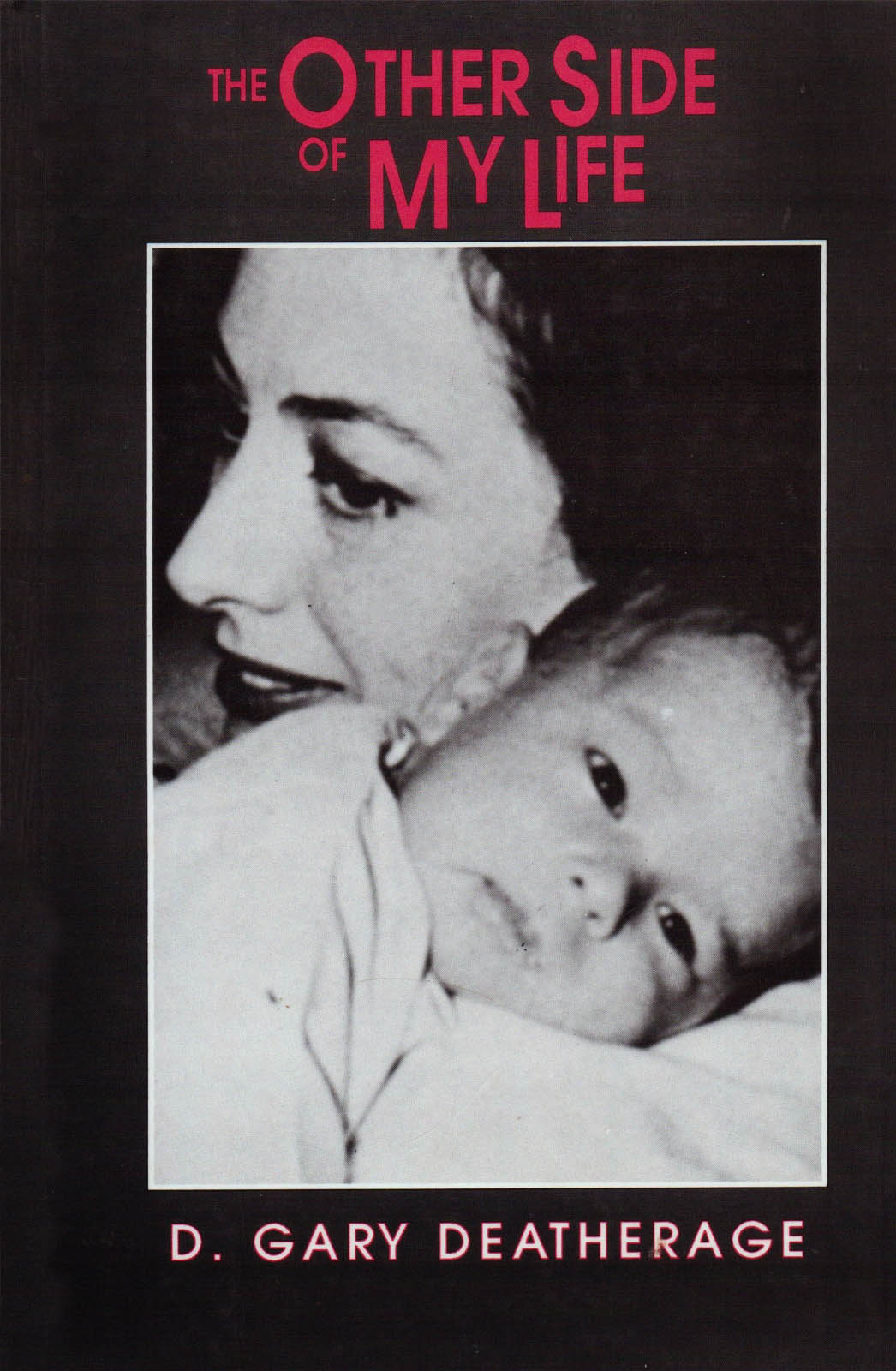 "Four Fabulous Faces"
by Larry Carr, 1970 (Published by Arlington House(1st edition hardback)

An over-sized book showcasing the beauty of Gloria Swanson, Marlane Dietrich, Joan Crawford and Greta Garbo.​​ 492 pages​

Joan was not happy with one of the photos displayed in the book of her from 1969. The later publications of the book used an alternate photo in place of the one of which Joan disapproved. Click

here

to read more into the photo Joan removed of herself from this book.
"They Had Faces Then"

by John Springer and Jack D. Hamilton, October 3rd, 1974 (Published by Citadel Press)

Springer and Hamilton comprise this book well-written book which details the actresses of the golden age of Hollywood.​​
"The Other Side of My Life"

by Gary Deatherage, 1991 (Published by Winston Derek Publications, Inc.)

David Gary Deatherage chronicle's his journey into his past, which includes discovering he had been adopted by Joan Crawford in 1941, before being returned to his biological mother.​​

Click

here

to read excerpts from this book pertaining to Joan Crawford.​​
"The Golden Girls of MGM"

by Jane Ellen Wayne, 2003 (Published by Carroll & Graf)

Wayne presents intimate insider biographies of the most radiant stars in movie mogul Louis B. Mayer's galaxy - their careers, the affairs, the heartbreak and the scandals.​​ 416 pages.​
THE CONCLUDING CHAPTER OF CRAWFORD